There are rumors swirling about the release of a hot new Apple product, and for the moment it's not an iPhone. The MacBook Pro 2013 is due out soon, and it's generating a significant amount of buzz. If you'll be in the market for a new computer soon, here are a few compelling reasons to wait for the new MacBook Pro to be released:
Improved battery life
The major draw for purchasing a laptop computer is the ability to pack it up and take it with you. Mobility and flexibility in our careers is becoming increasingly desirable, and it's no fun having a MacBook if you're constantly searching for an outlet to plug it in. The new MacBook Pro will come equipped with the remarkable Intel Haswell processor, increasing battery life by up to five hours depending on which model of Mac you buy. Real-world testing has shown that a new MacBook Air can be used all day without needing a recharge. It's highly likely the new MacBook Pro will be the same, and that alone may make it worthwhile to hold off a few more weeks and buy one.
Faster storage
It's rumored that, in line with recently releases of other Apple computers, the new MacBook Pro will have improved storage speeds thanks to new PCIe technology. With either that or a revolutionary new Fusion drive, the next MacBook Pro could be an appealing option for anyone who does a considerable amount of uploading and works with large amounts of data. Some Apple insiders are even hinting that the new MacBook Pro may come with the option of a 1TB hard drive.
Quicker Wi-Fi
If the latest MacBook Air is any indication, the new MacBook Pro will feature 802.11-ac technology. It's currently available on the Apple 802.11-ac Time Capsule, and provides increased speed, improved range and an overall better wireless Internet experience. Just like having improved battery life, this is a fantastic feature for those who are quite mobile with the laptops. As you transition from the office to a coffee shop to home, better Wi-Fi will make your experience more positive.
Thunderbolt 2.0
The initial instance of Thunderbolt was impressive enough, with those who do a lot of uploading or other work with peripheral devices marveling at the speed and functionality offered via a Thunderbolt port. Whether you're craving the ability to upload RAW format photos at a high rate of speed or need to daisy chain multiple devices, Thunderbolt is up for the challenge. It's a distinct possibility that the new MacBook Pro will feature Thunderbolt 2.0, the latest iteration of this powerful technology, thus supporting 4K video as well as supporting DisplayPort 1.2. For anyone who relies on a graphics-intensive computing experience, whether it's for professional use or heavy game play, the upgrade to Thunderbolt 2.0 is just another reason why the new MacBook Pro is worth waiting for.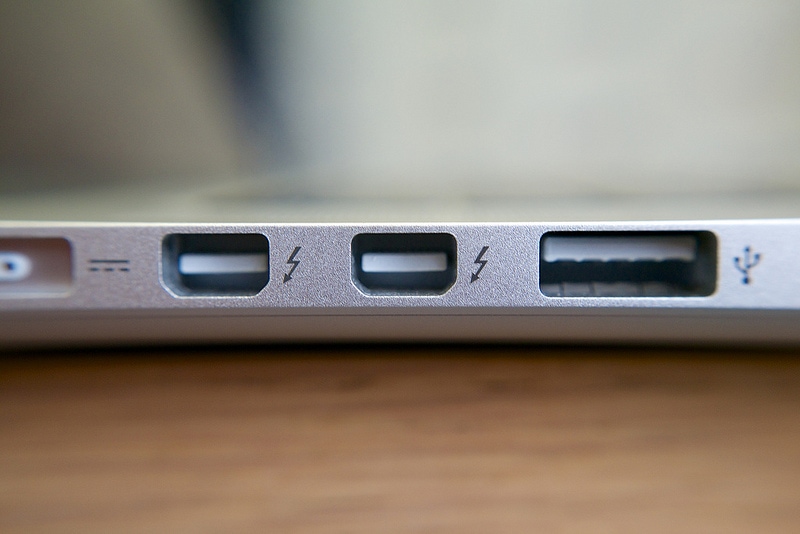 There is little doubt that the current MacBook Pro (Late, 2013), and especially the Pro Retina, provides exceptional computing experiences that extend beyond the needs of most computer users. We can easily pack in a briefcase a light, easily portable computer with technology that is equal to or better than many desktop models. However, for those who require the latest technology, storage capacity and capability, stories indicate that the new MacBook Pro is up to the challenge and worth having a little patience for.