Finally 4k technology is affordable and with that you can enjoy the full high quality output of your MacBook Pro on large external desktop monitors. However, with all the options out there it can be overwhelming. So we put a list together of some of the best 4k Monitors you can buy for your MacBook Pro.
Until Apple comes out with a series of Apple 4k display monitors that rivals their Thunderbolt Display, you'll have to use brands normally reserved for PC applications. This has become common place now though as more and more Apple enthusiasts are being introduced to these alternative brands by the introduction, for example, of Ultra HD televisions.
If you are wondering what Apple products support 4k, currently they are:
MacBook Pro (Retina, Late 2013) and later
Mac Pro (Late 2013)
iMac (27-inch, Late 2013) and later
Mac mini (Late 2014)
MacBook Air (Early 2015)
MacBook (Retina, 12-inch, Early 2015) and later
Lets get to it and take a look at some of the top 4k Apple display alternatives for your MacBook, MacBook Air and MacBook Pro!
Dell Ultra HD 4k Monitor P2715Q 27-Inch Screen LED-Lit Monitor
Specs:
With 99% sRGB color coverage and a factory color calibration
Maximize your viewing options by adjusting the monitor to your desired height, or easily tilt or swivel to your preferred angle
Pivot from landscape to portrait view to easily see full pages at a glance
Feel free to mount the panel head to the Dell Single Monitor Arm or the wall for even more flexible viewing options
The Dell P2715Q Ultra HD 4k Monitor is most likely the first choice in 4k monitor options. Many people have had Dell monitors in the past and their positive experiences drive them to this brand time and time again. In fact most opt to purchase two of these monitors and daisy chain them. With an Ulltra HD 3840 x 2160 resolution and over 8 million pixels this monitor is great for digital artwork, movies and business applications. This monitor is a little more expensive than most at ($519 USD), but the added port options and swivel support are worth it. Theres even a 5k monitor but at ($1,700 USD), we don't recommend the upgrade at this time.
LG Electronics 4K UHD Monitor 27UD68-P 27″ Screen LED-lit Monitor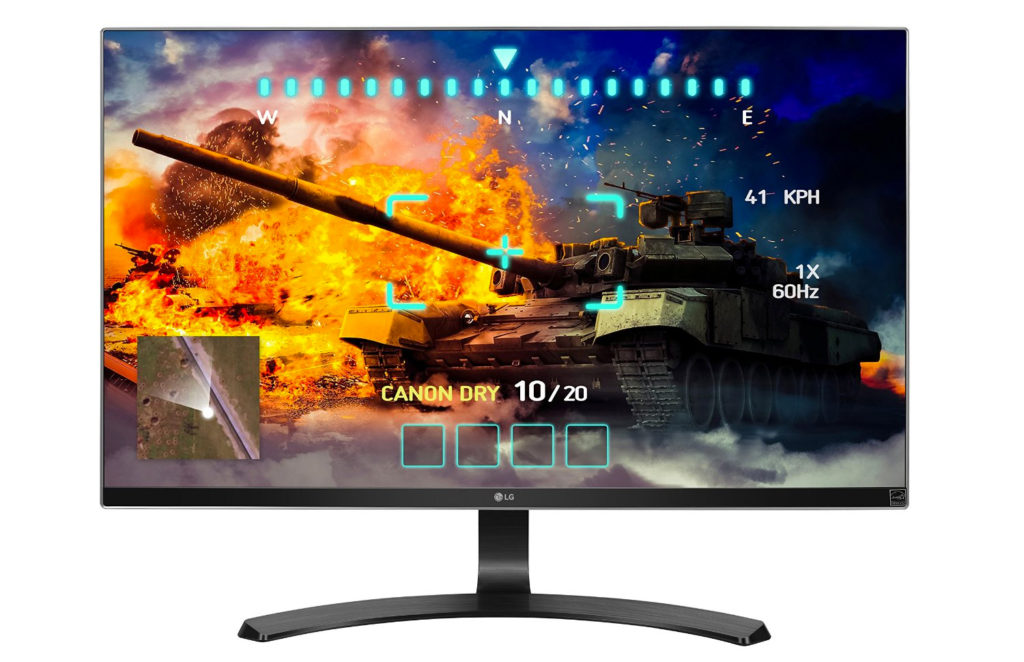 Specs:
4K UHD Resolution (3840 x 2160) IPS Display
sRGB over 99%
On-Screen Control with Screen Split
FreeSync
Pivot stand and functionality: Yes
If you are looking for a 4k Monitor to impress go with this LG 27UD68-P. Advertised as a gaming monitor due to it's impressive refresh rate and clarity this monitor can do anything you need. Stunning Ultra HD resolution and advanced gaming features will give you hours of entertainment. Your MacBook Pro graphics will look great on this 4k monitor. One downside is that even though it comes with an HDMI cable its not the best quality cable and you may find yourself buying another one, but who can complain most brand don't include the cable. Finally a high quality monitor at a decent price ($545 USD).
ASUS PB287Q 4k UHD 28-Inch LED Monitor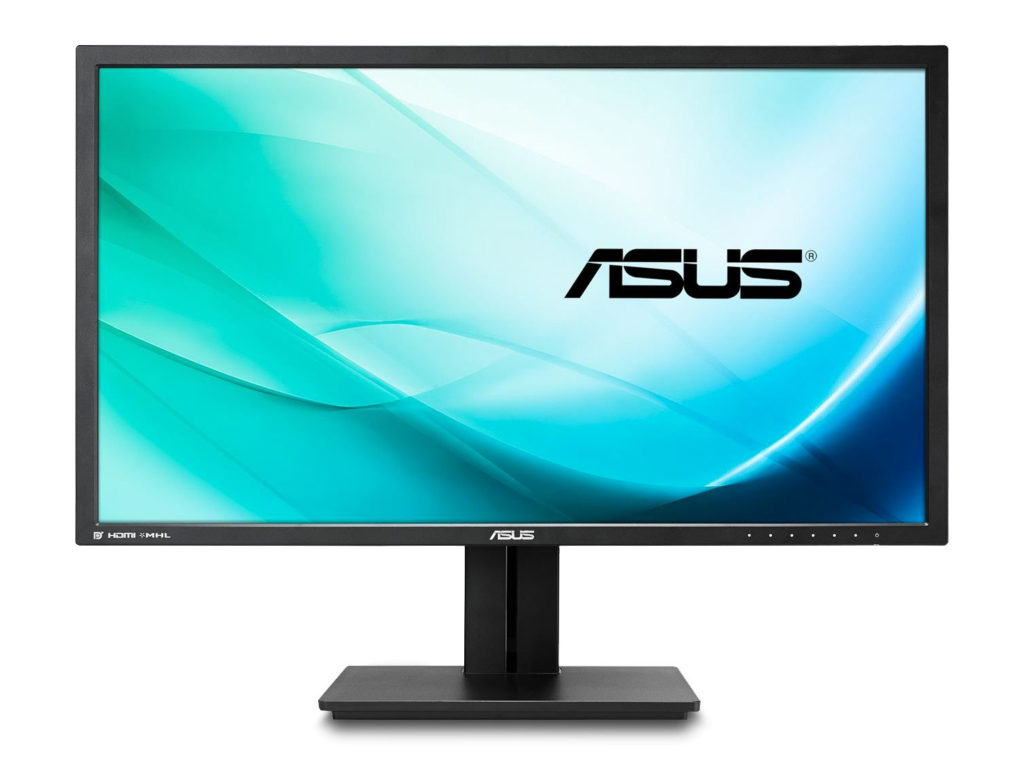 Specs:
See every detail in 28-inch true 4K display with 3840 x 2160 UHD resolution, 157 pixels per inch, and real 10-bit color
ASUS Eye care technology with Flicker free for less Eye fatigue; Ergonomically-designed stand with Tilt,Swivel,Pivot,Height adjustment plus wall-mount capability for comfortable viewing position
Get the fastest 4K experience possible with 1ms GTG response time and 60Hz refresh rate
Connect to everything you own with HDMI, HDMI/MHL, and DisplayPort
Featuring ASUS-exclusive SplendidPlus, VividPixel, GamePlus, QuickFit technologies. ASUS Rapid Replacement: 3 Years Warranty, 2 way free shipping
The ASUS PB287Q 4k monitor is one a great choice for those who know the quality ASUS puts into their products. Designers looking for color quality will be impressed with the 1.07 Billion colors this monitor can produce, not to mention its 100M to 1 contrast ratio. Works great via HDMI and your MacBook Pro. Also available with a single arm mount, which we highly recommend for greater flexibility in positioning. Priced well at around ($450 USD) the additional mount will put you back another $100.
Bottom Line
There are many 4k Monitor options out there for your MacBook we recommend staying with the major brands: LG, Samsung, ASUS and Dell are some of the best. Currently if you are looking for a good balance of quality and performance you are going to be looking at the $400-$600 price range. The 4k monitors above all fall in that category and compliment your Apple MacBook well.
Before we forget you'll most likely also need an HDMI cable, there are some specific 4k cables out there but needing an expensive Apple 4k cable is not necessary as we recommend the Amazon Basics High Speed HDMI. Hope this helped you pick the best 4k monitor for your needs. Let us know in the comment section which one you have or are planning on purchasing.