If you already have the latest Apple MacBook Pro (Retina Display) laptops in either 13" or 15" you're probably at times dissatisfied with the screen size. Sure it's great for traveling, surfing the web and light work but sometimes you need more real estate. Having a larger size screen can reduce eye strain, allow you to open multiple windows at once and in the end get your work done faster. Lets take a look at the most popular monitors used by MacBook enthusiasts.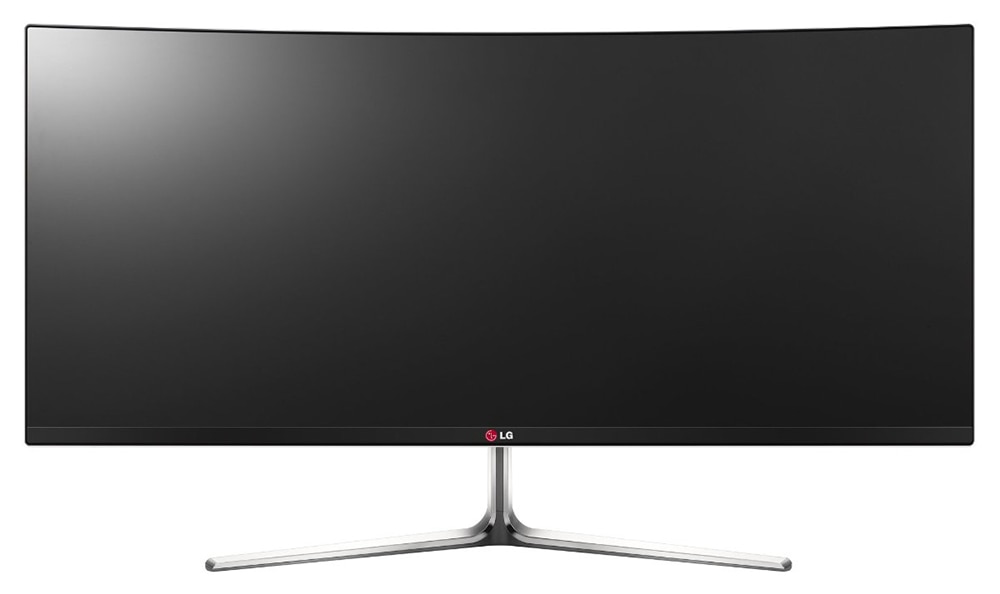 Specs:
21:9 Ultra Wide Curved WQHD
IPS Panel for more accurate colors
Thunderbolt & Mac Compatible
SRGB over 99% color space
Multiple Ports include 2 HDMI, 2 USB, Display Port, & Thunderbolt
This is the first true 21:9 monitor ever. It's Mac compatible and one of the nicest displays money can buy. If you do tons of video editing, music production, graphic design or need multiple programs open at one time, this is for you. Since this monitor uses IPS technology it means you get more vivid colors, however one draw back is that you get a slight light-leak at the edges of the monitor. Some people understand this is a natural effect, but others are bothered by it. The resolution is a staggering (3440×1440) which looks amazing on the slightly curved screen. With two thunderbolt ports, it's clear LG is targeting Macbook users specifically with this model. It will cost you, ($1,299-$1,444) but the amount of extras and size of the monitor are well worth splurging if you want the best.
(Click here for latest prices on LG Monitors)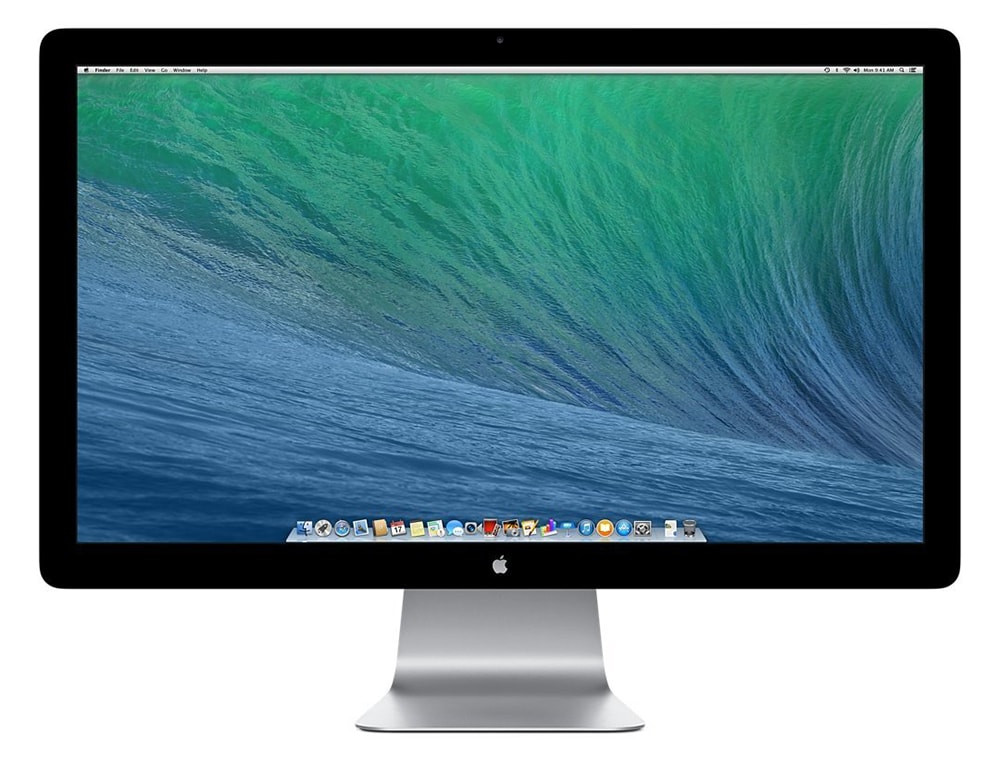 Specs:
27-inch IPS display with LED backlighting
Thunderbolt and MagSafe All-in-One Cable Connectors
2560 x 1440 Resolution; 16:9 Aspect Ratio
3 USB 2.0 ports, Gigabit Ethernet port, FireWire 800 port, Thunderbolt port
The following models are Thunderbolt capable: MacBook Air (Mid 2011) and later, MacBook Pro (Early 2011) and later, MacBook Pro (Retina, Mid 2012), Mac mini Server (Mid 2011), Mac mini (Mid 2011), iMac (Mid 2011)
FaceTime HD camera
The MacBook Pro and Thunderbolt Display are designed to work together. Forget dozens of cables, this monitor works with just the power cord and thunderbolt cable. You can easily add additional devices to the back of the monitor. For some the price might be too high ($949 USD), however you get what you pay for with this monitor. The resolution is stunning and you benefit from the speed of thunderbolt.
(Click here for latest prices on Apple Thunderbolt Displays)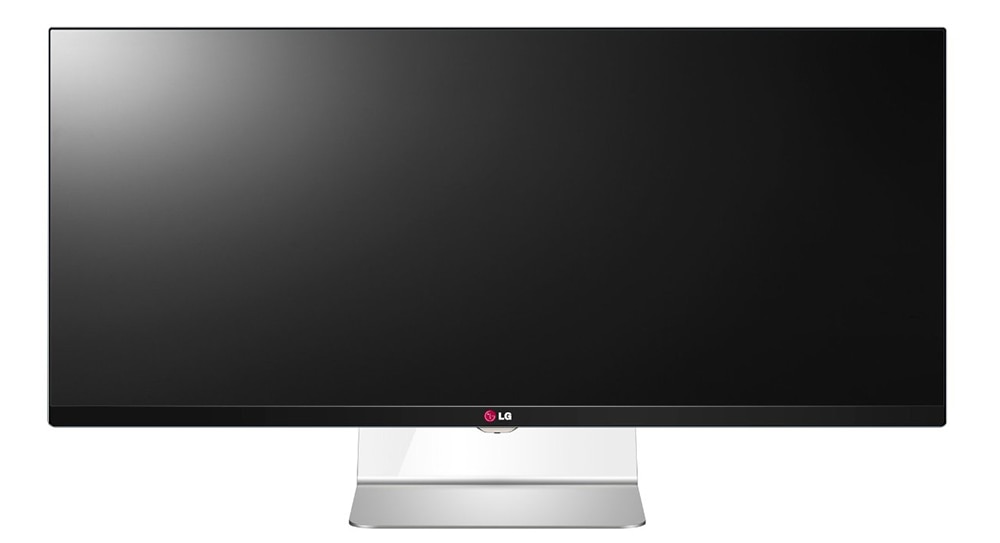 Specs:
UltraWide format provides additional real estate for you to multitask or watch multiple inputs at once
Ultra QHD (3440×1440) resolution provides the additional resolution you have been looking for
Dual-link functionality allows you to view two separate inputs at the same time
HDMI, Display Port, USB 3.0, and Thunderbolt 2 inputs allow you to connect to all your devices
The gorgeous Cinema Screen design with integrated 7W speakers look stunning on or off
This is one of the only monitors that currently has thunderbolt ports other than Apple. The resolution is on par with Apple's display and you get 34" of wide screen format! If you are a movie buff and need a larger screen then this monitor is for you. Not to mention it has a sleek looking modern design. The price may seem steep at ($999 USD), but LG has a tradition of quality and solid pricing. Any other brand major brand would have priced this significantly higher.  (Click here for latest price)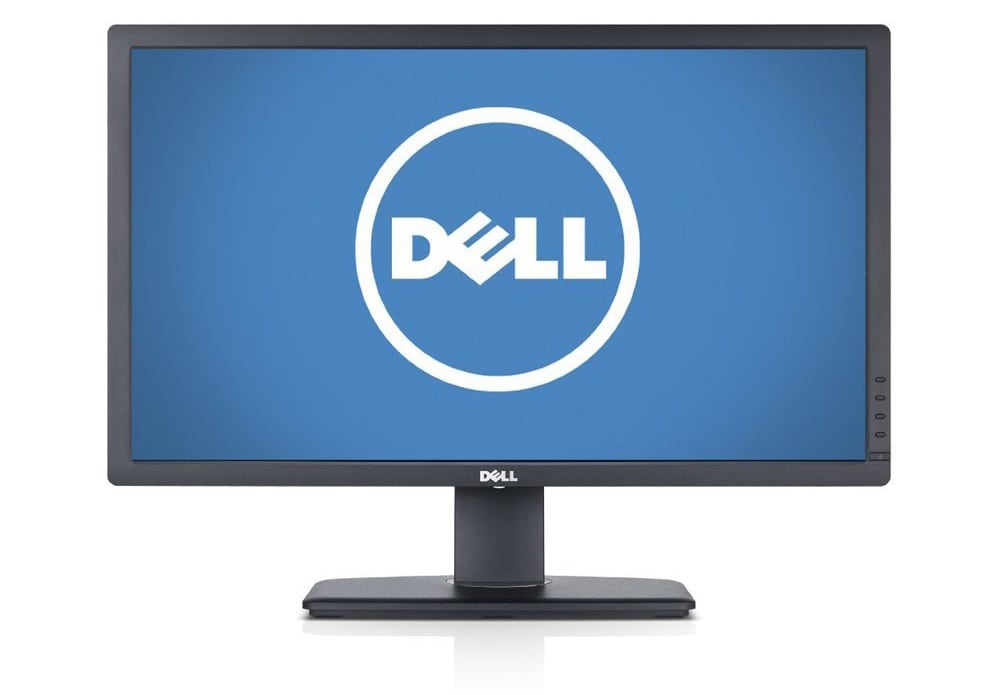 Specs:
WQHD resolution and accurate colors out of the box: Superb clarity with 2560 x 1440 resolution and over 3.6 million pixels. Features a color gamut of more than 99-percent sRGB
Excellent comfort and usability: Full adjustability including swivel, tilt, height adjustability and pivot which lets you easily switch to portrait mode
Seamlessly connect your monitor to your desktop, laptop and peripherals such as digital cameras and Blu-ray or DVD players. Digital and analog connections include four USB 3.0 ports, DisplayPort 1.2, DVI (HDCP) and HDMI
Priced at just ($529.99 USD), this is the most economical model for your MacBook Pro in the 27" range. While it lacks thunderbolt technology it makes up ground in affordability and unique features. For example this is the only monitor out of the three, that can be easily turned completely vertical. To connect to this monitor and experience it at full resolution, you will need a mini-display (thunderbolt compatible) to display port cable, not included. If you like Dell brand monitors check out our reviews of the best Dell monitors for Mac computers.
(Click here for latest price on Dell Monitor)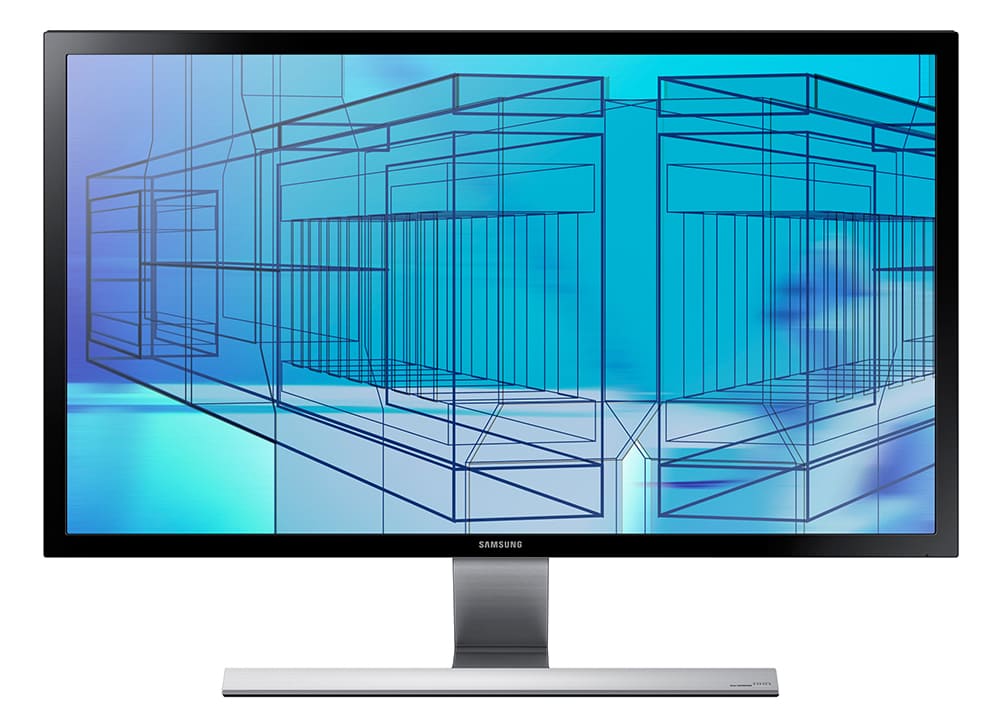 Specs:
4K, 3840 x 2160 Resolution (UHD)
Sharper Viewing Angle with T-shaped Stand
1 Billion Color Support and 1ms (GTG) Response Time
HDMI, DisplayPort, 3.5mm audio out
This Samsung 28″ monitor showcases some nice features sure to make any professional or gamer happy. First the 4K resolution is stunning. The realism will blow you away when doing work or watching movies. It comes with a DisplayPort so it is compatible with your Mac computers. Additionally it has two HDMI ports, so now you can hook up your Playstation or Xbox and simply switch back an forth between your computer and gaming systems with a click of a button. For people who need a monitor on a budget and like the look of a traditional PC monitor with modern flare, this is the one for you ($499-$599).
(Click here for latest price on Samsung Monitors)
Bottom Line
You can always search for other models compatible with your MacBook Pro, but these by far are the most popular. You've spent the money to buy one of the best computers out there, then there is no reason not to get the full benefits buy choosing a great monitor. We could review some lower end models but they generally have poor reviews and low resale value. In the future look out for our reviews on compatible 4K resolution monitors. Right now they are just a little to pricey to be considered affordable poplar options.