For a lot of Mac users, the Keyboard is the canvas on which they paint their art. It takes just the right feel in order for a keyboard to reach perfection, and no two keyboards are exactly the same. That's why many Mac users spend years trying to find the perfect match.
Apple ships a keyboard with every new Mac (except the Mac Pro and Mac Mini), but it is supremely subpar, and doesn't last very long. So what is a Mac user to do? Here are three top quality Mac keyboards you should consider.
Logitech diNovo Edge Keyboard
The diNovo Keyboard has that PC look but with an ultra-modern feel at only 11mm thick! Not to mention it comes with a charging station and a bluetooth adapter for your Mac. This item is reviewed on many tech sites consistently getting some of the highest marks. Many buy it for the TouchDisc alone which combines fine cursor control, scrolling and selection all in one. It's black stealth appearance will definitely get some looks. It's a laser cut plexiglass that feels smooth and responsive. If the standard Apple keyboard had an evil twin it would be this keyboard. Pricey, but like we said it sells easily time and time again with all its added features Get the latest price on the diVovo Keyboard here.
Logitech Wireless Solar Keyboard K750 for Mac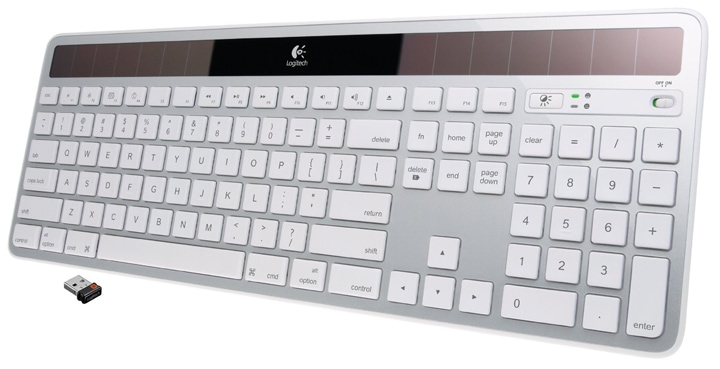 We know what you're thinking: Solar? Come on, that will only work under the sun, right? That's what's so cool about this particular Logitech keyboard. It works by collecting light from the light bulb in your office, as well as the sun. One of the worst parts about a wireless keyboard is that almost all of them eat through batteries like they're going out of style. This solar keyboard doesn't have batteries at all. It is always charging, and storing that charge.
We found in our tests that as long as a light was positioned over the keyboard, it never ran out of power. Get the latest price here.  It's also reasonably priced at about ($55 USD).
Matias Tactile Pro Keyboard for Mac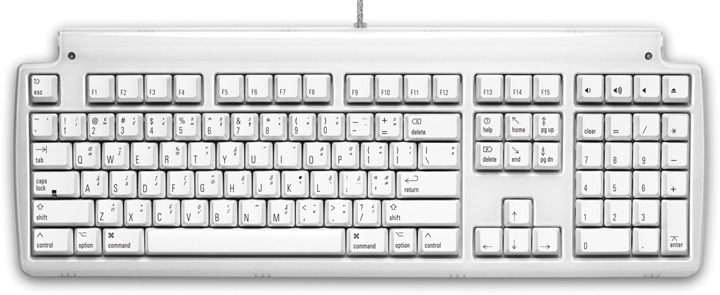 If you've been using a Mac for a long time, you'll remember the awesome Apple keyboards that came with the Mac back in the late 90s and early 2000s. They had amazing tactile keys that made the cool clickity clackity sound that everyone associates with the keyboard today.
That keyboard went away when Apple redesigned the iMac. Matias makes some of the best Mac Keyboards available. The Tactile Pro is a great keyboard that allows you to type fast. There are two things you should be aware of. First the Tactile Pro is loud, as it has that traditional keyboard sound. Second, it isn't wireless, so you'll have to deal with a cord. Luckily the cord is very long, so you'll be able to route it through your desk  Get the latest price here.
Logitech Bluetooth Easy-Switch K811 Keyboard for Mac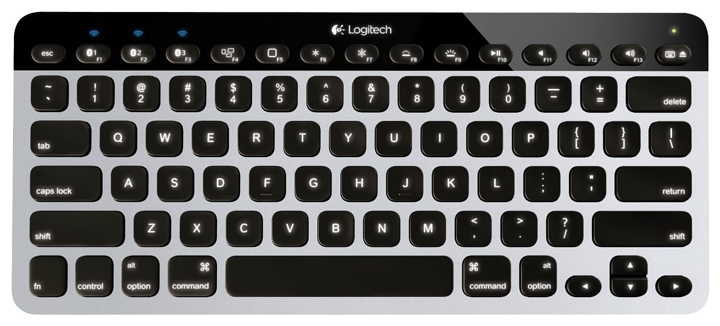 Our last choice is another Logitech keyboard. This one is a bit more traditional in that batteries power it, and it's also Bluetooth, so you won't have to worry about losing the little dongle that comes with the K750.
If you're looking for a small compact BT keyboard that will work with both your Mac and your iDevices, this is the best choice. It's aesthetically pleasing and the keys, though shallow, are clicky enough that you should feel right at home.  Get the latest price for the Logitech Easy-Switch here.
Bottom Line
The keyboard is still important, even after 30+ years of personal computing. It's likely to continue to be important, even as touch computing continues to revolutionize the term computer. Of the keyboards we look at here, we prefer the diNova, but it isn't for everyone. If you're a minimalist, then it'll be great, but if you prefer a more traditional style, one of the other mac compatible keyboards will suit you better.