Top 3 Best Macs for Video Editing. Macs have always been favored by professional video editors for their reliability and performance in video editing. These days, you can choose from a number of different Mac computers. iMacs and MacBook Pros, all of which have something unique to offer to anyone interested in video editing. But how do you know which one is the best for you? To help you make a good purchase decision, we have picked three categories and selected one best Mac for each.
Best Overall: iMac Pro (Upcoming)
In June 2017, at Apple's Worldwide Developers Conference in San Jose, the company announced its most ambitious professional Mac computer to date. Called iMac Pro, this beastly computer is not only the most powerful Mac ever created, but it's also the first entry in a brand-new tier of ultra-high-performance machines designed for the virtual reality era.



The iMac Pro will arrive this December, and we already know what it will offer. Whereas previous iMacs had up to 8 cores, the new iMac Pro will have 18 cores—yes, that's not a typo. With Turbo Boost speeds up to 4.5 GHz, a Radeon Pro Vega graphics card, and up to 128 GB of RAM (again, not a typo), this stunningly powerful Mac computer makes no compromises, especially for video editing.
iMac Pro for video editing?
If you spend a lot of time editing 4K video footage and long for a computer that would allow you to accomplish more in less time, look no further—the iMac Pro is the video editing machine you need. Yes, the prices will be high, but we can guarantee that you won't feel the need to upgrade for many years. In fact, you might even like the price of the iMac Pro as it has a built-in 5K display with support for the DCI-P3 color space and up to 500 nits of brightness. A display like this is usually expensive, but it never comes with 18 cores and a chassis so beautiful that only Apple could have designed it.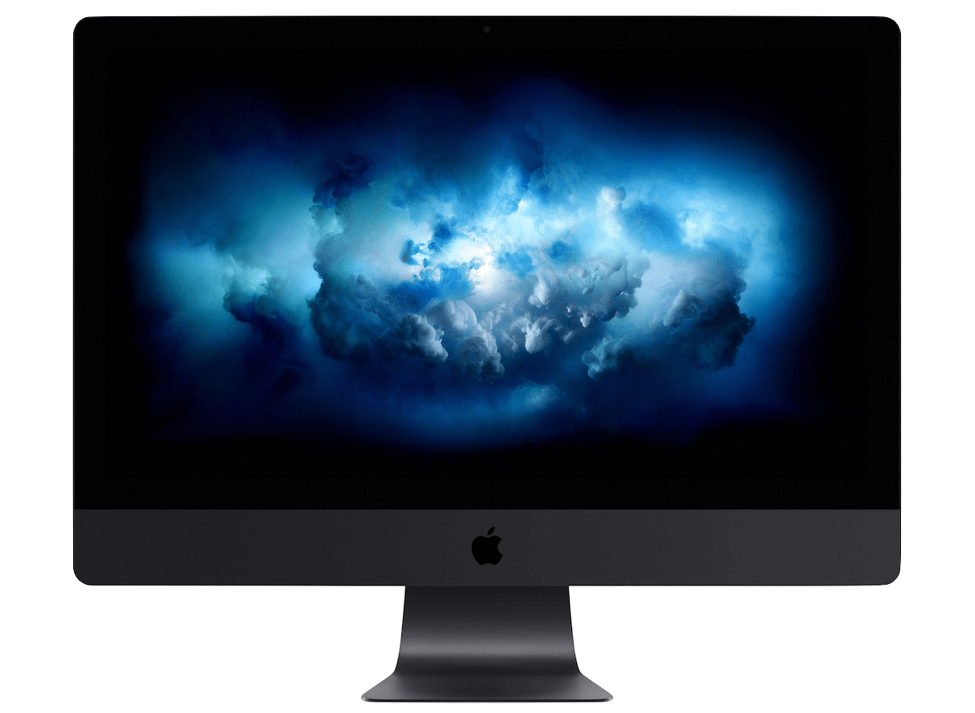 There's a lot to like about the current MacBook Pro range, but the 15-inch MacBook Pro with Touch Bar is definitely the most appealing for video editing. No, it doesn't offer the same portability as the 13-inch model, but it offers something even more important—processing power and plenty of screen real estate.



The 15.4-inch LED-backlit display with IPS technology has 2880 x 1800 native resolution and support for the DCI-P3 color space.  The American film industry even commonly uses RGB color space for their digital movie projection. The 15-inch MacBook Pro with Touch Bar comes with a powerful Intel Core i7 processor clocked at either 2.8 GHz or 2.9 GHz.
Most powerful MacBook for Video Editing
We recommend you choose the more powerful model because it also comes with a 512 GB SSD (as opposed to only 256 GB), 16 GB of RAM, with graphics card being the Radeon Pro 560,  and GDDR5 memory 4GB. With automatic graphics switching to the less battery-hungry Intel HD Graphics 630 integrated graphics card.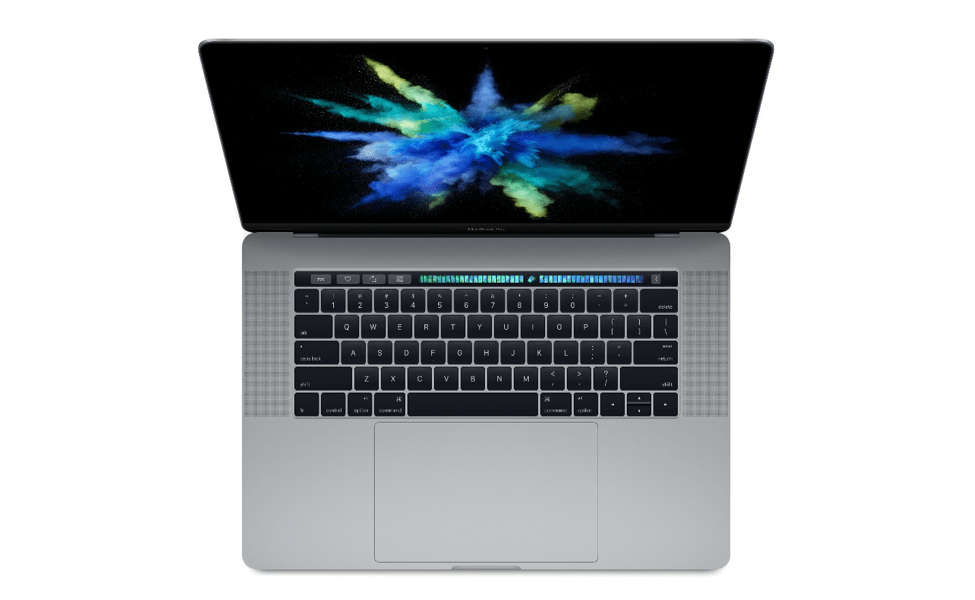 If you're on a budget, the early 2013 15-inch MacBook Pro offers an unprecedented value, regardless of whether you buy it refurbished or used. The most powerful version of this laptop (which is the one that you should get considering the laptop's age) has an Intel Core i7 processor clocked at 2.7 GHz, 16 GB of 1600MHz DDR3L memory, 512 GB of flash storage space, and the Nvidia GeForce GT 650M graphics card.
The vivid 15.4-inch Retina display with 2880 x 1800 resolution makes video editing enjoyable even without a larger monitor to connect the laptop to, and the large battery offers up to 7 hours of work time on a charge.