The iPhone 5c; something for those of us who like to live life in color. After months of online gossip about a new, cheaper iPhone, Apple made the official announcement about the iPhone 5c on September 10th. The new model of iPhone – for which the c definitely stands for "color" not "cheap" is like a reimagined iPhone 5. On September 20th the iPhone 5c was released in the United States, and many consumers are now excited about this fun, affordable smartphone.
There are many great aspects of the iPhone 5c besides just the affordable price tag. It boasts everything the first iPhone 5 did with a few welcome differences. Here are some of the best features the latest addition to the Apple family has to offer: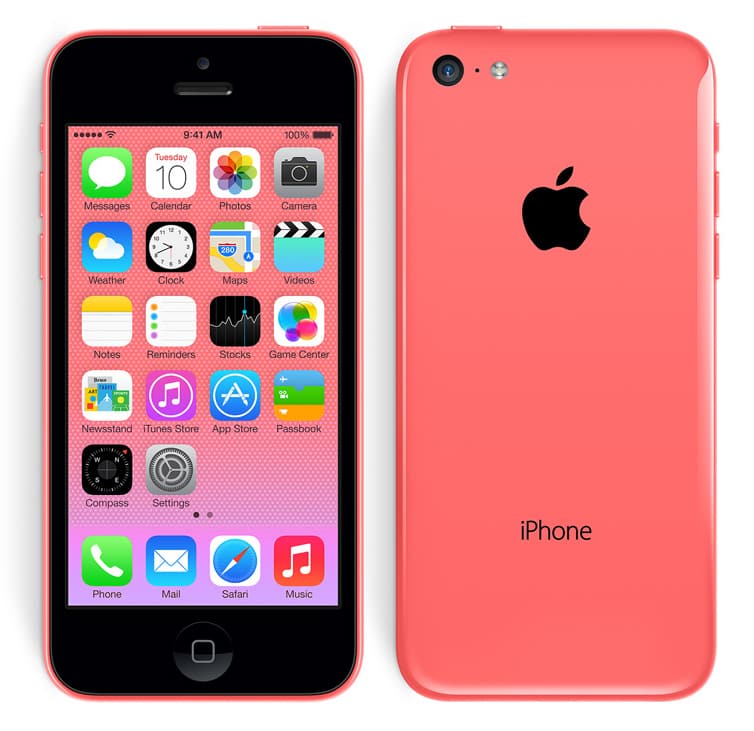 A high-quality, colorful exterior
Available in carefully selected shades of green, blue, yellow, pink or white, the 5c is definitely not a cheap, plastic mobile phone. It has a steel reinforced frame that acts as an antenna, which is attached to the phone's shell and the laser-welded to ensure structural integrity. For those who really like color, specifically designed iPhone 5c cases are available that will allow owners to "mix it up" with 30 different color combinations. 5c cases are designed to be part of the experience. Made of quality silicone with a soft microfiber interior, they are molded to and run parallel with the rim of the phone. As a result, 5c owners can be creative with their color combinations and protect their smartphones without added bulk.
The powerful A6 chip
While it's not the incredible A7 and M7 chip combination that comes with the iPhone 5s, the A6 is certainly nothing to scoff at. With twice the speed and graphics capabilities of its predecessor, it is more than enough power for the majority of iPhone users and allows use of apps with enjoyment, speed and ease.
Stunning retina display
The liquid crystal display on the 5c is like that of other recent Apple devices. It has a high enough pixel density that the human eye can't detect pixilation at regular viewing distance. This means that photos are more vivid, games graphics are more vibrant, video quality is sharper and your entire iPhone 5c visual experience is rich and exciting.
Lightning-fast LTE wireless
Both the 5c and the 5s come equipped with this incredible connection capability. However, use of it depends on which mobile carrier you choose. While it's becoming increasingly common, LTE still isn't available in all areas. Should you be able to take advantage of it, however, you'll experience connection and data transfer speeds that are distinctly faster than 3G and 4G.
Improved energy efficiency
While some people were skeptical of the ability to pack so much computing power into an iPhone without making battery life suffer, Apple has proved doubters wrong. The A6 chip is designed with energy efficiency in mind, consequently extending battery life. With 10 hours of LTE internet browsing time, talk time and even video playback time, the iPhone 5c is both powerful enough to do whatever you need and not have you scrambling to charge it back up halfway through your work day.
While many tech experts are focusing on the technological marvel that is the iPhone 5s, it's important to not write the 5c off as an inferior device. Features like Touch ID and the M7 chip, while impressive, aren't necessary for many consumers. For those who want a product that combines great technology with a fun design and manageable price tag, the iPhone 5c is a wise choice.