Which iPhone Offers the Best Value?
With so many smartphones and iPhones to choose, deciding which iPhone offers the best value isn't always easy. Apart from specifications and features, you should also consider the iPhone's age, price, and re-sell value to find the best value iPhone. To help you out, we have selected three iPhones that tower above the rest in terms of the value for money they provide.
Best Value iPhone: iPhone 8 Plus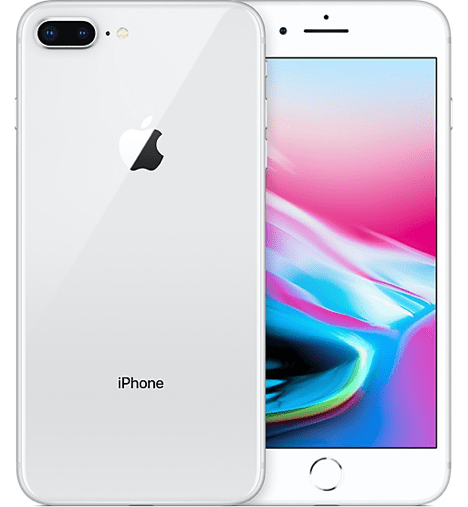 Out of the three new iPhones Apple released in 2017, the iPhone 8 Plus offers the best value iPhone. Even though it's $200 less expensive than the iPhone X, the two smartphones share basically the same internal components.  We found them on Amazon starting from $915.
But the iPhone 8 Plus has the same design?
Yes, the iPhone 8 Plus still sports the same tired design as the iPhone 7 Plus, but that isn't necessarily a bad thing. For example, if you currently own the iPhone 7 Plus, all your current accessories should work just fine with the iPhone 8 Plus, including cases and car mounts. Some people may even prefer to stick with the familiar design instead of learning the several new gestures that are required for navigating the iPhone X.
Thanks to the A11 Bionic chipset, the iPhone 8 Plus is considerably faster than all older iPhones, so you can rest assured knowing that your smartphone is going to remain breezy for a long time. The iPhone 8 Plus also features basically the same rear dual-lens camera module that is present in the iPhone X. This means that you can take 12 MP wide-angle pictures with one lens and then capture 12 MP closeups with the telephoto lens. You can also record 4K video at 60 frames per second or Full HD video at 240 frames per second.
What about screen quality on the iPhone 8 Plus?
The only major thing that the iPhone 8 Plus sacrifices in the name of value when compared to the iPhone X is screen quality. The iPhone X has a beautiful, edge-to-edge OLED screen with 2436 x 1125 pixels and support for HDR. The iPhone 8 Plus, on the other hand, has the same Full HD 5.5-inch IPS LCD as the iPhone 7 Plus.
But because there's no real reason to go beyond the Full HD resolution on a 5.5-inch screen, apart from virtual reality, we stand behind our opinion that the iPhone 8 Plus offers the best value for people who want an all-around excellent iPhone and can live without the latest and greatest design.
Best Value Iphone Alternative: iPhone 7
Since the release of the iPhone 8, 8 Plus, and X, the second-hand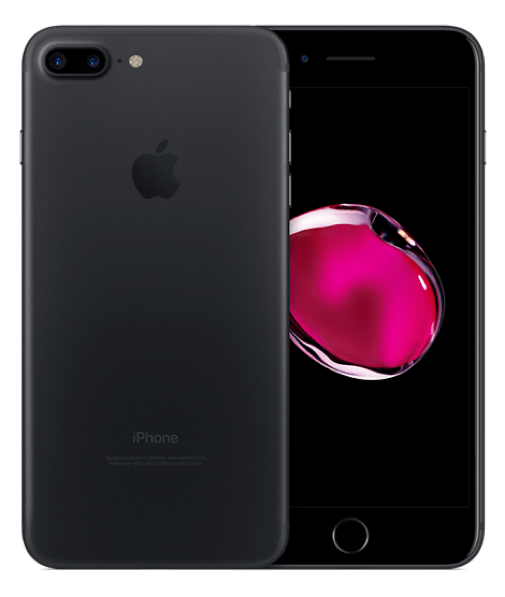 market with the iPhone 7 has exploded. For a very attractive price, you can get this one generation old performer, which looks almost identical to the iPhone 8, but lacks some of the bells and whistles of its younger brother.
Most notably, the iPhone 7 has the A10 Fusion chipset, which is not nearly as impressive now as it was when it was first released. While the chipset still has more than enough power for just about anything that you can find in the App Store, you may notice that it occasionally has trouble keeping up with heavy multi-tasking or bloated web pages.
As such, you shouldn't buy the iPhone 7 brand-new from Apple. The smartphone only really makes sense if you don't intend to use it for more than two years—but ideally just one.  A refurbished version is available on Amazon for a fraction of the price.
The iPhone 7 also lacks wireless charging support, only has up to 128 GB of storage capacity, and has a lesser camera than newer iPhones. That said, we don't think that the lack of support for wireless charging is something to worry about unless you now own a smartphone that has this feature and don't remember the last time you've charged it with a cable.
Photography with the iPhone 7
The camera is then perhaps the biggest weakness of the iPhone 7 because it doesn't support the special portrait mode nor any other newer features, such as Face ID. But make no mistake, the iPhone 7 still takes stunning pictures. It's just that flagship smartphones have evolved since 2016, but the iPhone 7 stayed the same.
Apart from its reliable performance and attractive price, the iPhone 7 also offers very manageable size as well as nearly all of the strengths of the iPhone 7 Plus. If you don't feel like splurging a large sum of money on a brand-new iPhone 8, and you don't like larger smartphones, you should definitely consider getting a second-hand iPhone 7.
Best Value Older Iphone: the iPhone SE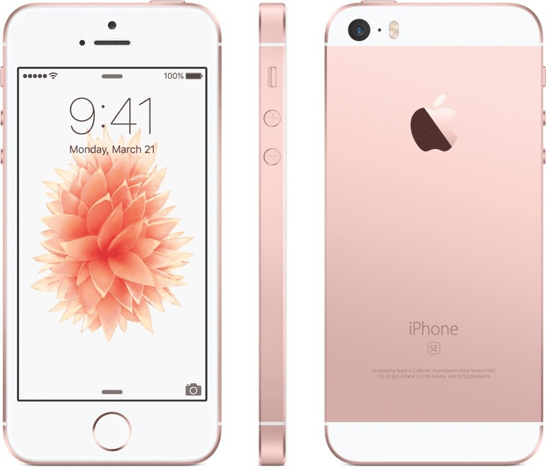 Released in March 2016, the iPhone SE is old. But despite its advanced age, this wonderful little ode to the short-lived era of 4-inch smartphones still has plenty to offer to people who need a smartphone only for the most basic tasks, including taking pictures and making video calls.
The price of the iPhone SE is the winner here.
Perhaps the best thing about the iPhone SE, apart from its adorable size, is its very attractive price of just $349. That's right, $349 for a new iPhone straight from Apple. It's true that you can find newer iPhones, such as the aforementioned iPhone 7, for better prices on sites like eBay and Craigslist, but you need to be willing to get a second-hand iPhone to begin with, and not everyone is.  Personally id check out Apple on amazon for a great deal (see here)
We think that it's perfectly reasonable to spend $349 on a new iPhone SE, knowing that it doesn't come with the latest bells and whistles and doesn't have as much processing power to spare as newer iPhones do.
What it does have is a sharp 4.0-inch IPS LCD with 640 x 1136 pixels, the A9 chipset, up to 128 GB of storage space, 2 GB of RAM, 12 MP rear camera that can record 2160p video at 30 frames per second or 720p video at up to 240 frames per second, 1.2 MP front-facing camera with face detection and FaceTime support, and front-mounted fingerprint reader with Touch ID support.