After months of rumors circulating online, in early September Apple finally made the official announcement about the iPhone 5s and which features it will contain. Now the first wave of the buzz-worthy smartphones are being released in the United States, and Apple fanatics can't wait to be amongst the first to own one or even get their name on a waiting list with their wireless provider.
So what is it that makes this phone so great? There are many updates, big and small. Here are a few of the top features of the iPhone 5s:
Amazing new A7 chip
By including it in the 5s, Apple has become the first smartphone manufacturer in the world to offer a mobile device with 64-bit architecture. As a result, the CPU and graphics performance of the iPhone 5s is up to two times faster than the previous iPhone – desktop-computer quality technology in a device that fits in the palm of your hand.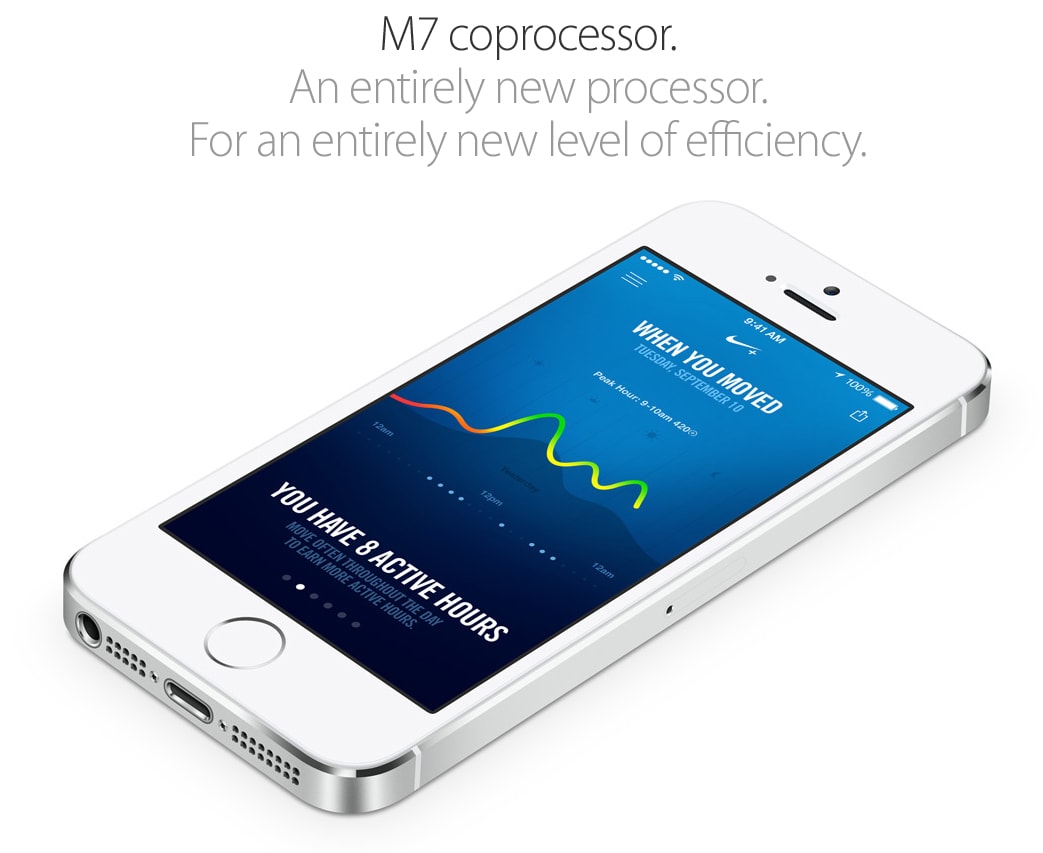 Incredible M7 chip
Able to measure data from an accelerometer, gyroscope and compass, it saves the 5s from constantly relying on the A7 chip for everything. Perhaps the best feature of the M7 chip is the fact that it can differentiate between walking, running and even vehicle motion. This makes it practical in small but convenient ways, such as not asking you about joining the Wi-Fi network of your local coffee shop when you happen to be driving by it. Furthermore, the M7 chip can detect when your iPhone is idle or you're asleep and will reduce network pinging to save on battery life.
Touch ID fingerprint sensor
Centered on the iPhone 5s home button, which is made of sapphire crystal, it reads the ridges and patterns in your print and functions accordingly, providing an unprecedented level of security for locking and unlocking your device. Touch ID technology can also be used in place of a traditional password to make purchases through iTunes, iBooks and the Mac App Store. Fingerprint data stored within the iPhone 5s is encrypted and saved securely in the A7 chip, where it is locked away from everything but the touch sensor itself.
Improved iSight camera
With 8 megapixels plus additional 1.5-micron pixels, Apple has centered the iPhone 5s camera on people who want to take great photos, not become expert photographers. They know that much of their target audience simply wants to take awesome shots on the go that they can upload to their social networks. The camera in the 5s has True Tone flash for still photographs and videos, automatic image stabilization, burst mode and slow motion video features.
Stunning graphics
If you were amazed by retina display, the graphics in the new 5s will surely impress you. Set at the standard of quality Mac computers, they highlight textures and shadows in an incredibly true-to-life fashion and even visualize sun reflecting off water. Whether you like to play games, watch Netflix or look at photos on your iPhone, the 5s sets a new standard for providing impressive visuals.
The iPhone 5s is equipped with a wealth of other new features, such as LTE wireless capability, improved energy efficiency and even a sleeker, lighter body. You can also discover all the differences between the 5s and 5c in our detailed comparison post.
More Articles from Macmint