You'll be surprised to learn that iOS on both the iPhone and iPad don't give you an option to rotate video. Photos yes, videos however are currently limited to clipping the length of the video only. Which leaves many people asking the popular questions: How to rotate a video on iPhone? or How to flip a Video?
Simple answer is, you'll need to download and install an app from the Apple App Store to give you better functionality.
We've all shot video the wrong way at one point or another. There are even memes out there scolding and making fun of people for shooting vertical video. Monitors and tv's are generally horizontal, which is the preferred video shooting orientation.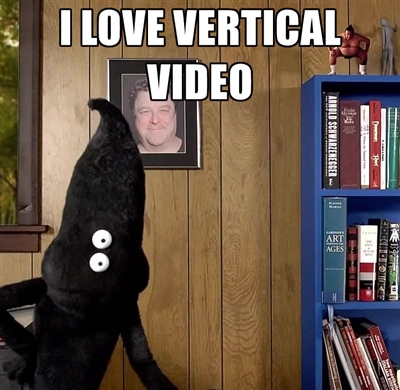 One of our favorite apps to rotate video and more is Video Rotate and Flip by Wander bit. There are many apps out there to help you rotate video on the iPhone or iPad, but Video Rotate and Flip is the easiest to understand and has the most functionality. You can even flip your video in case you wanted to correct backwards text.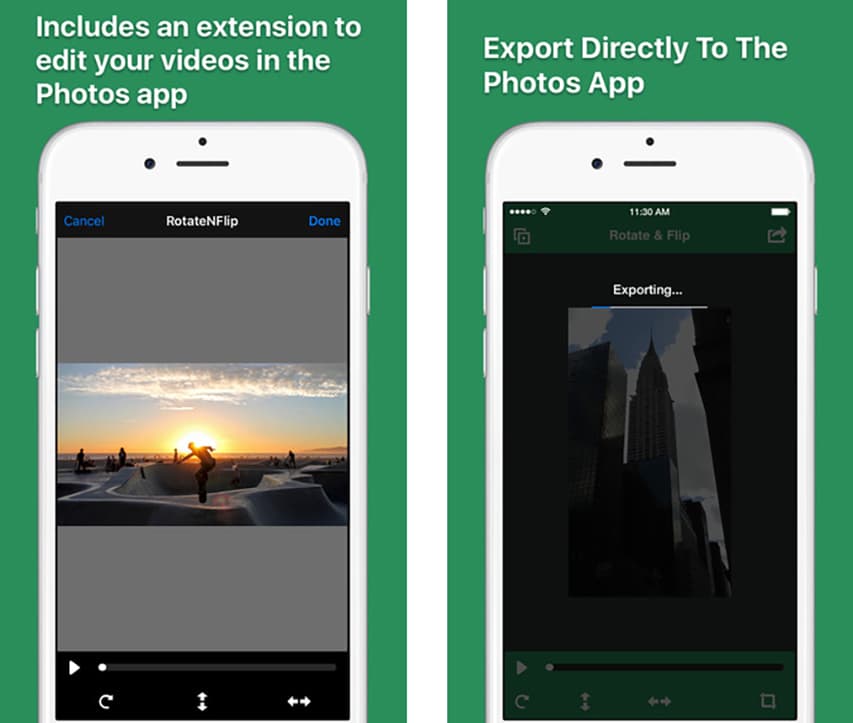 The app is one of the only rotating apps that can work as an extension, which allows you to edit your video files in the native iOS photos app. Here are some quick instructions after installing the application on how to rotate a video on the iPhone or iPad:
Open the Photos App and select the video you want to rotate or flip
Tap on the Edit Button in the upper right corner (The icon looks like 3 dots in a circle)
Tap on More and click the Video Rotate & Flip extension to activate (Done the first time only)
Use the controls to rotate or flip your video
Click Done to save any changes
You can also use the native application to edit video if you choose though most seem to find editing in the Photos App is more convenient. Of course if this app can't help you rotate iPhone video, you can always use various desktop applications like iMovie for Mac or Windows Movie Maker for PC.
Download – Video Rotate And Flip