iPhone 7 Summary
Models: iPhone 7, iPhone 7 Plus, iPhone 7 Pro
Expected Release Date: September 2016
Faster Processor
No headphone jack
Two screen sizes
Dual camera lenses
Standard, Plus and Pro versions
Antenna bands redesigned
No headphone Jack
Recently Mac Fan a poplar mac enthusiast website in Japan released leaked schematics of the new iPhone 7 Pro that indeed shows the standard headphone jack is no more.
This means that the iPhone Lightning Cable port will most likely serve a dual purpose as both power input and audio headphone out.
One downside is that the schematics from Mac Fan also show no speaker replacing the missing headphone input area. Which leaves many fans questioning, why no dual speaker?
There are also some rumors that Apple has been developing wireless earbuds for the iPhone 7.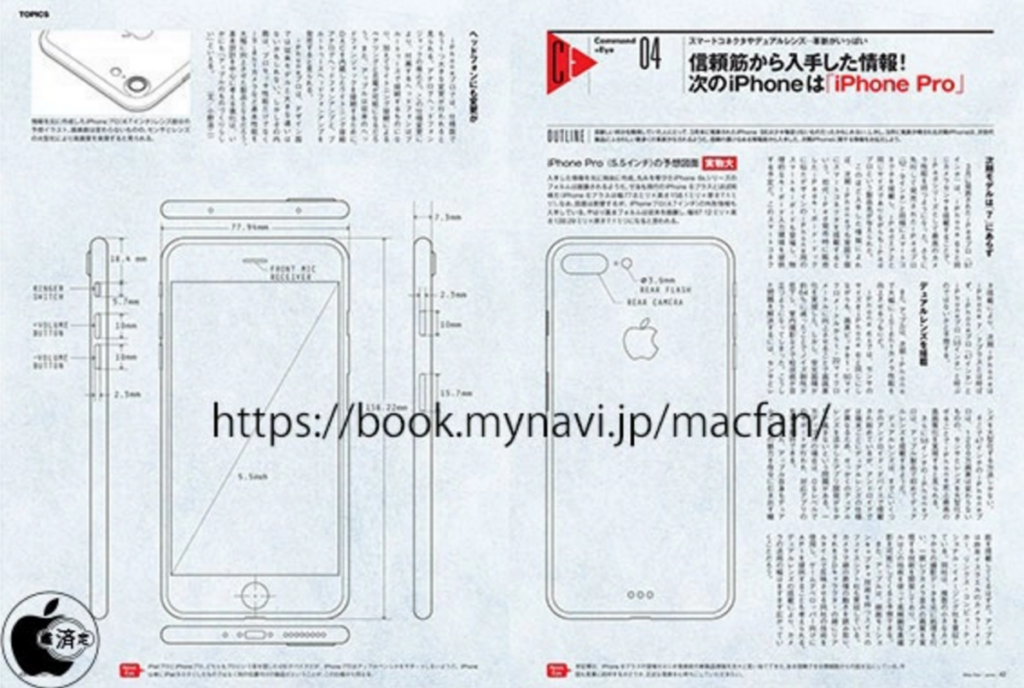 Leaked Images
Recently leaked images show the iPhone 7 design with dual camera lenses.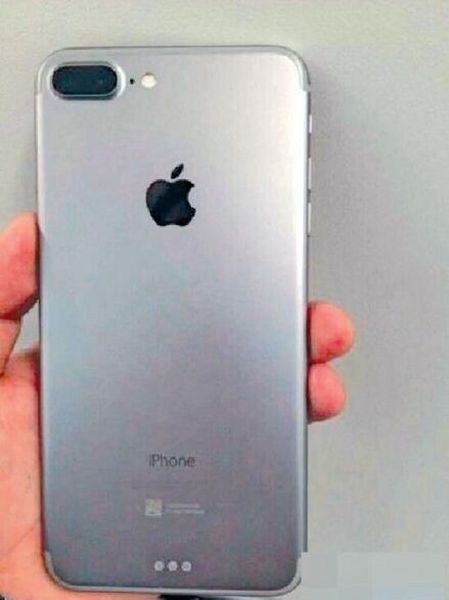 New Sizing
Some new renderings show the new iPhone 7 may actually be thinner than the previous iPhone 6s. The exact width and height of the dual lens camera is yet to be verified.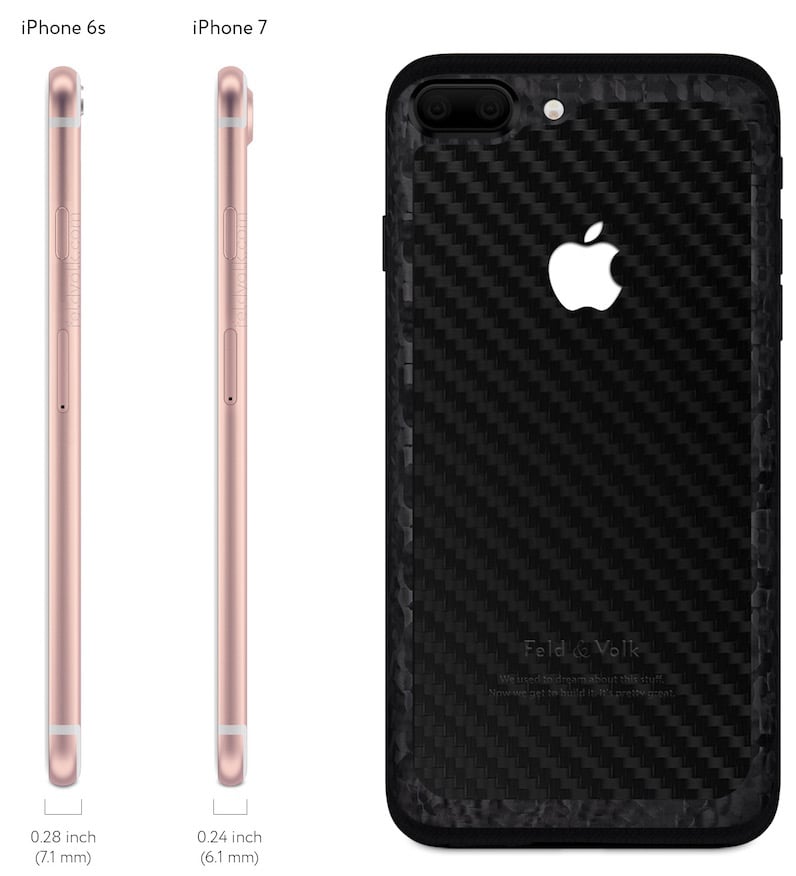 Dual Camera
There has been a lot of speculation about the dual lens for the iPhone 7. Unfortunately early leaked photos did not show any anticipated new lens designs. That is until now.
New photos are popping up showcasing dual lenses. However, it seems the new iPhone 7 Pro will be the only iPhone to showcase this new feature. Many believe the "Pro" model will be Apple's new flagship phone.

In addition to recent leaks Feld & Folk have released a rendering based of those photos that shows dual lens incapsulated in a pill-like structure.
Smart Connector
The mysterious three dots at the bottom of the iPhone 7 Pro design leads many to believe that it is a Smart Connector similar to that found in the iPad Pro. The Smart Connector allows you to add accessories (like a keyboard for the iPad) without using cables.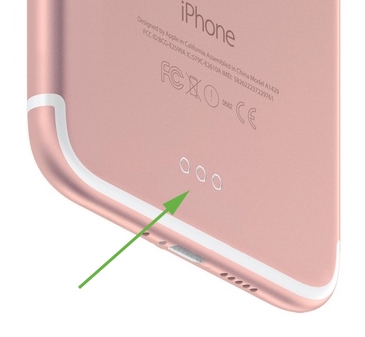 Home Button
Initial rumors reported the possibility of the home button being removed as this would create more screen area. All schematics and leaked pictures say otherwise at this time.
iPhone 7 Design
Many news agencies are reporting that the iPhone 7 design will be boring and lack features. From the leaked images and rumors this unfortunately seems to be the case. With iPhone sales suffering this could raise some issues with Apple investors as new and better features generally spark interest and in turn sales. Lets hope Apple surprises us on
Hold out for the iPhone 7S if you can
The lack of features for the new iPhone 7 have people bummed, but if you can hold out for the iPhone 7S you might be blown away. According to KGI Securities analyst Ming-Chi Kuo, who states the iPhone 7S will come with an OLED screen even though every iPhone previously came with an LCD screen.
Additionally various news agencies are reporting the iPhone 7S could ditch the "S" and go right to "8" or ditch the numbering system all together.
Release Date
In accordance to previous iPhone release dates the iPhone 7, iPhone 7 Plus and iPhone 7 Pro are scheduled to be announced and released in early September.