The iPhone 6 may be the most anticipated iPhone ever. Like every Apple product, there is always a plethora of rumors and speculation put out about the product months before the device is released. This year it looks like Apple will release two brand new iPhone models (last year they released the iPhone 5s and the iPhone 5c). 
iPhone Air: Screen Sizes
The most prominent rumor out there is that Apple will release two new iPhones with significantly larger screens. One will be a 4.7-inch iPhone, the other a 5.5-inch device. This also seems to be the most solid of the rumors we've seen thus far. 
When it comes to timing, the rumors are less clear. There have been some reports that the two devices will be released at the same time, while others claim that the 5.5-inch model will be delayed either later in 2014 or sometime in 2015. There are rumors from respectable tech blogs that Apple is planning to hold an iPhone-related event on September 9.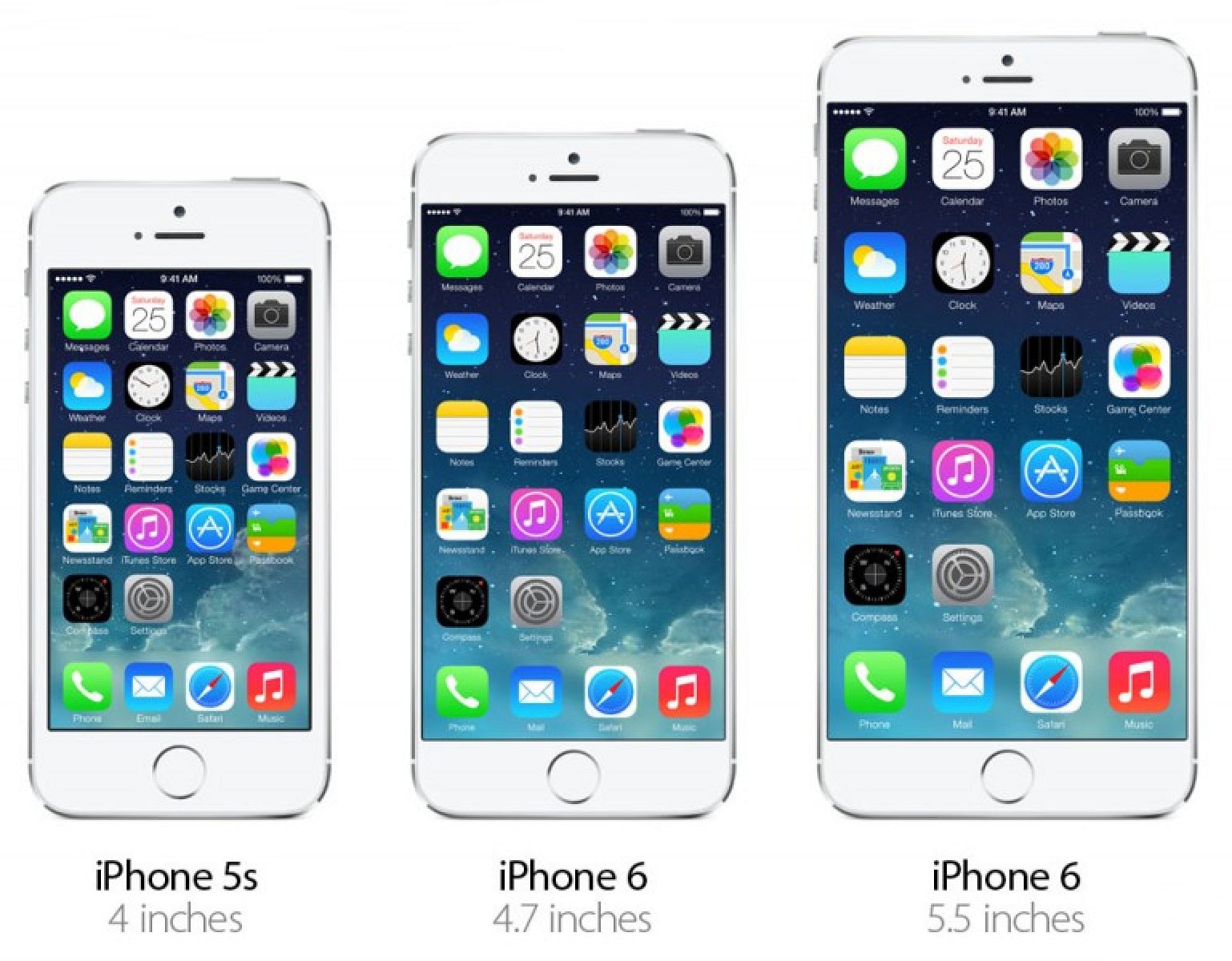 Another murky area is the resolution of the iPhone 6 screen. Some rumors claim that Apple will stick with their current aspect ratio and pixel density, while others claim that they will eschew it and go for a more standard resolution like 1080p. The current batches of iPhones are all situated at 326ppi. If Apple sticks with a resolution that keeps that pixel density, they will make developers happy, since apps will be easy to upgrade to the new resolution. However, a more standard resolution like 1080p may make the device more future proof.
iPhone 6: Internals
Beyond size, there are other less-certain rumors relating to the internal components of the iPhone 6. Battery life, for instance, is something that hasn't been nailed down by the rumor mill. Some rumors claim that it will be about the same as on the iPhone 5s, while others claim that the iPhone 6 might see a 45% increase. 
As for chipset, many analysts speculate that the iPhone six will see a system on a chip called the A8. Some rumors point to this being the first Apple SOC to see 2.0GHz. 
Finally, we know for sure (or at least it's safe to assume) that the iPhone 6 will be the first device that comes with iOS 8. iOS 8 was announced in June at Apple's annual WWDC developer event. It comes packed with new features like extensions and Continuity. 
iPhone 6: The Name
Similar to before the iPad announcement in 2010, many are speculating that this will be the year Apple changes the iPhone naming convention. Some speculate that they will mimic the iPad name change, and release an iPhone 6 (which will be the 4.7-inch version), and the iPhone Air (the 5.5-inch version).
More Articles from Macmint