According to a rumor, the new iPhone 6 may see a significant increase in battery capacity. Analyst Sun Chang Xu stated on social media that the highly anticipated iPhone 6 will come equipped with a 2,100mAh battery, which is a 45% increase in capacity over the current iPhone 5s.
The iPhone 5s has a 1,440mAh battery. Over the last few generations of iPhones, the capacity of the battery hasn't differed significantly. Most of the iPhone's battery improvements over that time have come from software optimizations done in iOS.
Apple will be able to include a larger battery because of the extra space provided by the larger screen, however that may not relate to longer life given the obvious increase in demand for power. It is widely expected that Apple will announce a 4.7 inch and a 5.5 inch iPhone 6 some time in September (recent rumors point to September 9 for the announcement).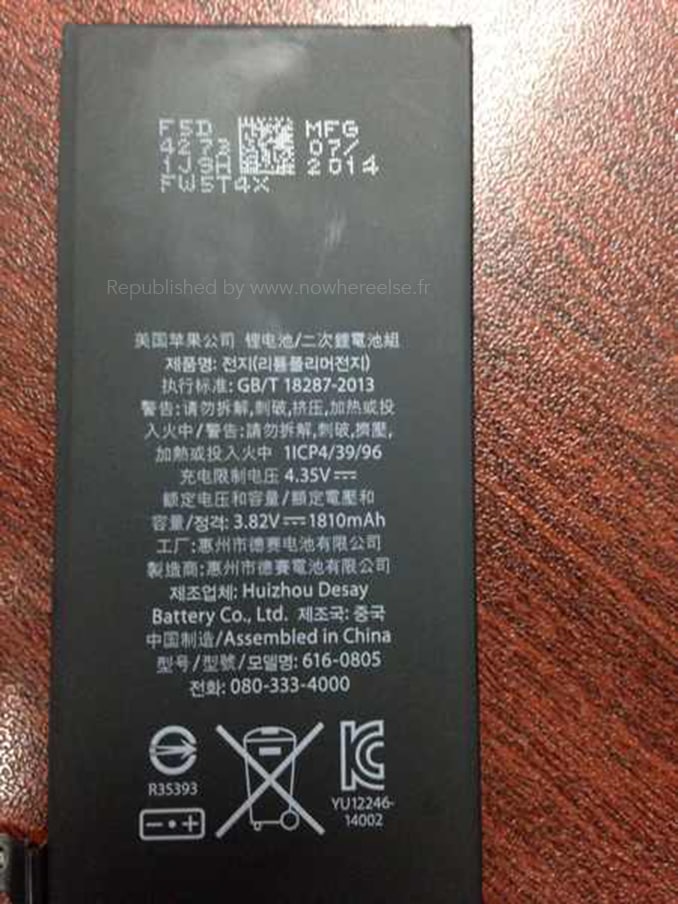 The battery capacity of the upcoming iPhone has been one of the least consistent rumors over the last few months. In July, a photo of a 1,810mAh battery floated around the internet. That would only be a slight increase over the 5s and could point to only a slight improvement in battery life, or perhaps none at all.
Recently, however, more reports similar to the rumor from Sun Chang Xu have surfaced. Historically, Apple has spent more time optimizing their software than building in ultra high capacity batteries in their devices. With iOS 8 arriving this fall, it's possible that could be the case again.
The difference in this cycle, it seems, is that the amount of power that the iPhone 6 will require will be higher because of the significantly larger screen size. To put it all in perspective, some Android phones (which have had larger screen sizes for some time now), have significantly longer battery lives compared to the smaller iPhone.
The iPhone 6 is expected to bring a complete hardware redesign to the most popular smartphone in the world. Historically, Apple brings a new hardware design on whole number releases of the iPhone (iPhone 3G, iPhone 4, iPhone 5), while bringing incremental updates in between (iPhone 3GS, iPhone 4S, iPhone 5s). The iPhone 6, if rumors are to be believed, will keep on with this tradition.
The only thing the Apple community knows for sure is that nothing is set in concrete until Tim Cook steps on stage to announce the new device.
More Articles from Macmint