Best Apple Mac for Students
Whats the best Mac for Students, which is good for College?  Even though it's entirely possible to get through college without a laptop, college students and professors alike know how helpful a good laptop can be. From taking notes to research to communication with other students to writing papers and completing various assignments—no other item in college student's backpack is as versatile and often as indispensable as a laptop.
Apple Macs have always been a favorite for students
Visit just about any lecture hall, and you'll immediately notice the overwhelming presence of Macs. Yes, it's true that some college students are attracted to Mac computers simply because of their popularity, but most choose a Mac because they want a reliable machine they can depend on and which can get them through a long day without a charger.
Some college departments have specific software requirements their students should be able to meet, and Macs are the only computers that can run macOS, Windows, and Linux without a hitch thanks to Apple's Boot Camp.
But the fact remains that Macs are not cheap. When buying one for a student, you want to pick the right model, one that can last for several years and still offer satisfactory performance and battery life. To help you out, we've narrowed down Apple's current line-up to just three models, which we consider to be the best Mac computers for students.
Best Mac for Liberal Arts Students: 12-Inch MacBook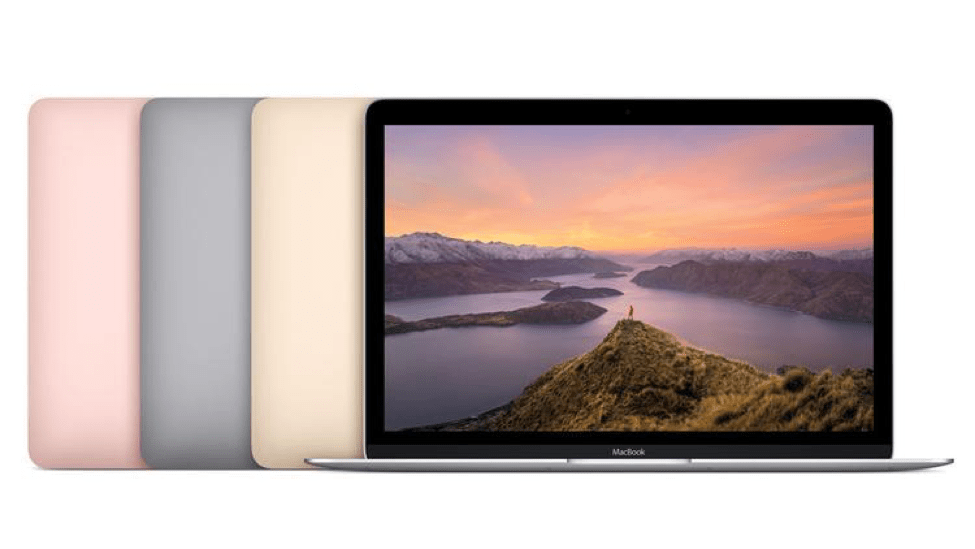 Most liberal arts students use their laptops predominantly for writing—lots and lots of writing. Because inspiration likes to come unannounced, and often far away from the nearest electrical outlet, it makes sense for liberal arts students to choose a laptop with a long battery life, small size, and fast Wi-Fi connectivity.
The 12-inch MacBook is the smallest and lightest laptop in Apple's line-up, weighing just 2 pounds, and it also offers an excellent battery life of up to 10 hours and the latest 802.11ac Wi-Fi and Bluetooth 4.2 wireless technologies.
Instead of traditional scissor switches, the 12-inch MacBook features a comfortable keyboard with Apple's second-generation butterfly switches, providing superior responsiveness and crispness when typing. Below the keyboard is a large trackpad with support for Force Touch, which allows it to detect slight differences in pressure.
What Mac features are best for students?
The 12-inch MacBook has an edge-to-edge Retina display with 2304 × 1440 pixels, energy-efficient backlighting, and wide viewing angles. The fine resolution makes text very easy on the eyes, and its IPS display technology guarantees professional-grade color accuracy.
You can get the 12-inch MacBook either with a 1.2 GHz dual-core Intel Core m3 for $1,299 or with a 1.3 GHz dual-core Intel Core i5 for $1,599. Both versions start with 8 GB of RAM and Intel HD Graphics 615, but the more expensive version has a 512 GB PCIe-based onboard SSD, instead of just a 256 GB PCIe-based onboard SSD.
Unless you need as much processing power as you can get, we recommend the less expensive version of the 12-inch MacBook. Intel Core m3 processors are so energy-efficient that they don't require any cooling whatsoever, yet they are fast enough for just about anything apart from professional software applications such as Adobe After Effects or AutoCAD.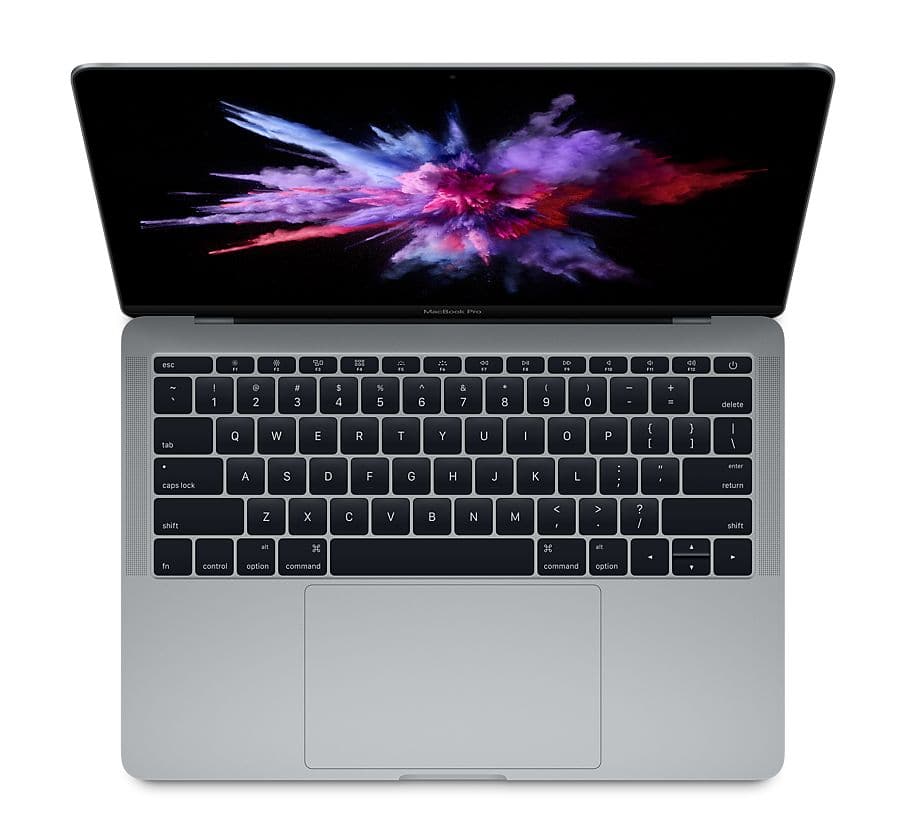 It's only natural for STEM students to require more processing power than students of liberal arts do. A laptop is suitable for a STEM student only if it can run computationally expensive software simulations, compile software, and handle applications such as Photoshop, Dreamweaver, or Microsoft Visual Studio, just to name a few.
The 13-inch MacBook Pro offers a 2.3 GHz dual-core Intel Core i5 with Turbo Boost up to 3.6 GHz even in its most basic configuration, which costs just $1,299. The laptop is also available with Touch Bar for either $1,799 or $1,999, depending on the amount of storage space, but you should stay away from these versions because Touch Bar isn't really all that useful.
Instead, get the 256 GB version without Touch Bar, which costs $1,499 and is configurable up to 1 TB SSD. The basic version only comes with 128 GB of storage space, and that's just not enough for anything beyond basic tasks. The 256 GB version additionally has Intel Iris Plus Graphics 640 onboard graphics card, 8 GB of 2133MHz LPDDR3 onboard memory, and a beautiful 13.3-inch Retina display with 2560 × 1600 pixels, wide viewing angles, and up to 500 nits brightness for comfortable outside use.
Another Apple Mac option for Students
We should also mention that there's a 15-inch MacBook Pro. While not exactly huge, the 15-inch MacBook Pro is slightly too bulky and heavy for hauling around campus, but, above all, it's just way too expensive for most college students, starting at $2,399 for a version with a 2.8 GHz quad-core Intel Core i7.
Honorable Mention: 13-Inch MacBook Air
Despite its advanced age, the MacBook Air is still an excellent choice for all students who have other things to spend money on besides a laptop. Starting at just $999, the MacBook Air is by far the least expensive Mac on this list, yet it has the longest battery life (up to 12 hours between charges), and some even swear by its keyboard, which has much longer vertical space below each key compared to the 12-inch MacBook (1 mm versus 0.5 mm).
The MacBook Air is also the only Mac on this list with regular USB 3.0 ports. While it seems that virtually all Mac users will have to eventually embrace the dongle life, the owners of the MacBook Air should be able to get by without adapters for a few more years.
When it comes to the downsides of the MacBook Air, the outdated CPU and display are probably the two biggest ones. Yes, the laptop is still fine for writing documents, chatting with friends, or browsing the web, but things do slow down noticeably if throw too many tasks at the laptop at once.
What's worse, the 13.3-inch display of the MacBook Air is so behind modern laptops that Apple even doesn't mention it in the laptop's overview on the official website. It has only 1440 × 900 pixels and covers just 66 percent of the sRGB color gamut.