For anyone curious about whether their Mac is performing as well as it should, an excellent place to turn is to Primate Labs and their popular Geekbench app. Geekbench is an extremely user-friendly application that benchmark tests your Mac's processing abilities. Its scoring system is clearly laid out and differentiates between single-core and multi-core performance.
One particularly great aspect that sets Geekbench apart from other benchmark programs is its ability to test your computer with workloads that mimic real-life usage, not just lab standards. As a result, Geekbench doesn't just tell you where your computer performance is at and where it should be. It determines your computer's ability to handle the tasks and run the applications you actually use it for.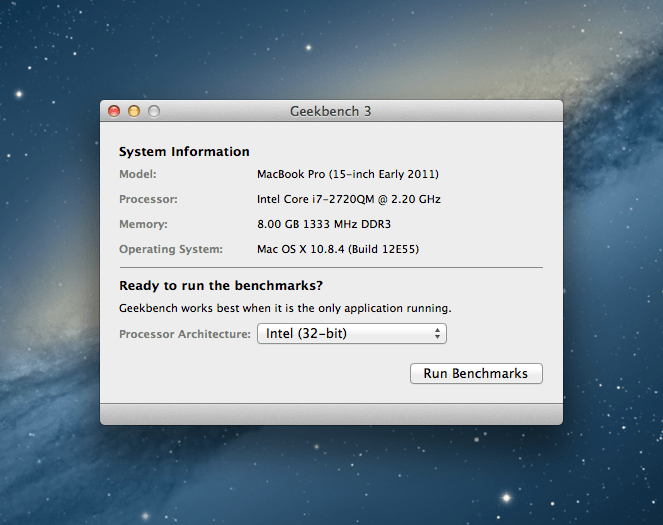 The latest iteration of Primate Labs' application, Geekbench 3, runs several different stress tests as well as processor benchmark testing on your Mac. Stress tests determine the stability of your computer against small bugs, allowing you to weed them out and make any necessary repairs before they become big issues.
Geekbench is suitable for both 32-bit and 64-bit computers. It is also multi-core aware. Consequently, it's helpful for all Mac owners, whether you're looking to tweak your older dual-core iMac and get some more use out of it or keep your new quad-core Mac in peak condition. It can even handle computers as vast as 32-core servers, testing each core individually. With such a range in ability, it'll even be prepared for the release of the revolutionary new Mac Pro.
Intuitive testing abilities aside, Geekbench is particularly useful for its ability to check a range of devices. Not just for your MacBook, it can be used to benchmark test smartphones, too. Furthermore, it's accessible across different platforms. So if you like to mix up devices for whatever reason, your Geekbench account can handle your Apple devices one moment and your Android gadgets the next. It differentiates between mobile and desktop hardware and operating systems, making a subscription a worthwhile investment.
For those who aren't satisfied just knowing their computer is up to snuff, Geekbench also loads all your testing results into a personalized results browser. Once you create an account, all your test results will be available within its dashboard for ease of reference. And for anyone eager to "geek out" and earn bragging rights over just how quick their system is, test results can be shared amongst users.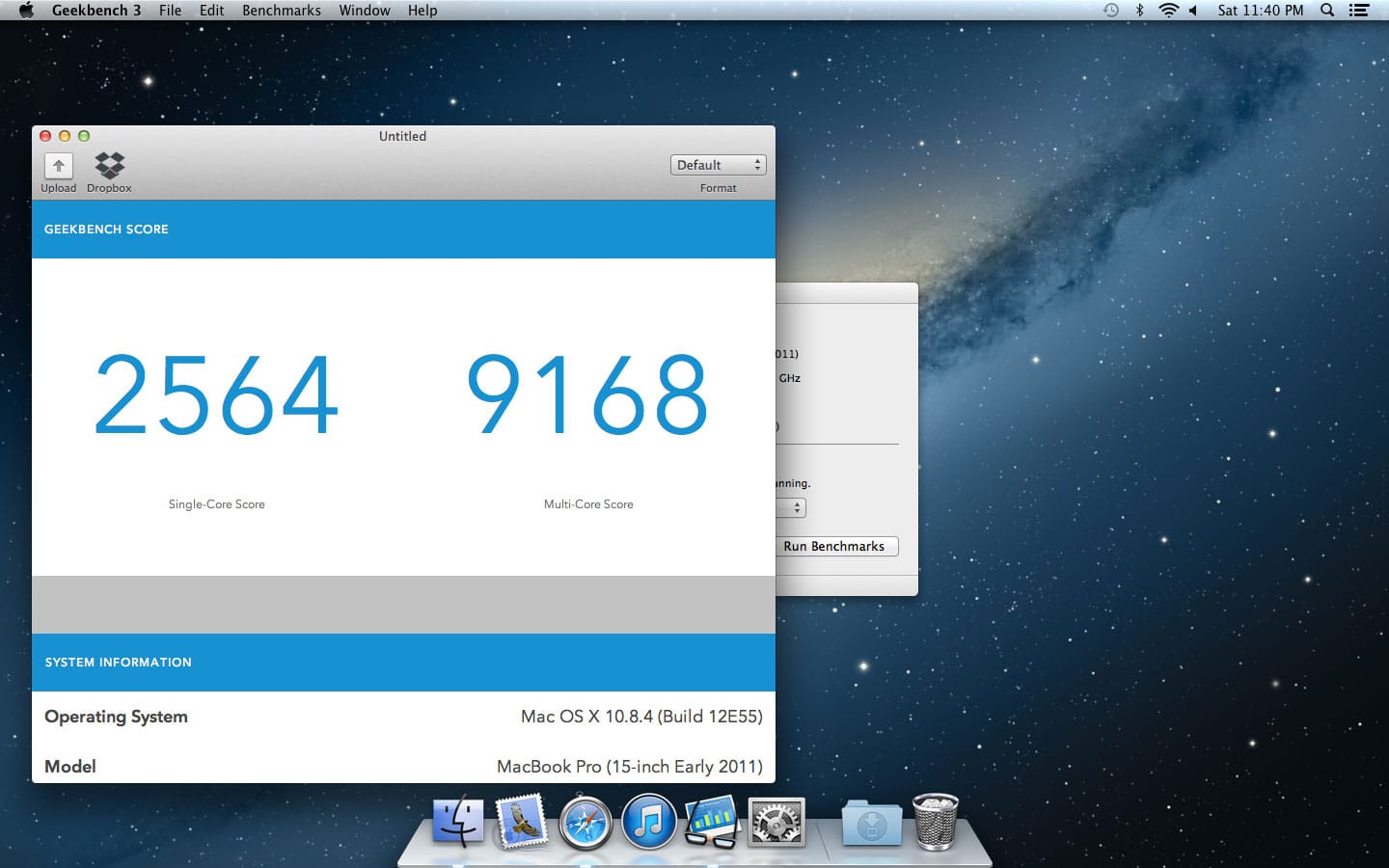 Benchmark testing is about far more than just boasting about computer speed, and it's not just for extreme enthusiasts keen to tweak and modify every aspect of their computing experience. It's a valuable idea for all computer users and can help determine if your system is experiencing any problems you may not immediately detect. By catching little hiccups before they become major issues you can potentially prevent issues before they happen and have the most efficient computing experience possible.
Benchmark testing, much like backing up your data and running anti-virus software, is another smart step in protecting your investment. Programs like Geekbench make it a little easier and less intimidating to do so.