Preview makes it easy to merge PDF files on Mac. Professionals may use advanced programs such as Adobe Acrobat Pro DC to combine PDFs, but Preview, which comes free with macOS, is ideal for most Mac users.
Preview has been around for a long time. In fact you may have used it when previewing images on your mac. Few however, are aware that Preview is a quick way to edit PDF files, including merging and arranging pages.
Combining PDFs in Preview is simple but lets go through the process slowly for those who have never merged PDFs.
How to Merge PDF files on Mac:
1. First open one of the PDFs you want to combine in Preview. You can do this by first opening Preview and going to File > Open. Or by right clicking the PDF and selecting Open With > Preview.

2. Next you'll want to click on the View Menu icon in the upper left and select Thumbnails. Alternatively you can do this by selecting View > Thumbnails in the Preview menu bar.

3. After selecting thumbnails you should see the page thumbnails in the Sidebar on the left.

4. For this example we have the second PDF we want to merge on our desktop. You can simply drag the PDF from your desktop and hover it over the thumbnail of the first PDF until you see the Plus Symbol, then release.

5. If you did it correctly you should see the second PDF is now added to your first PDF. Notice in the PDF title it now says Page 1 of 2.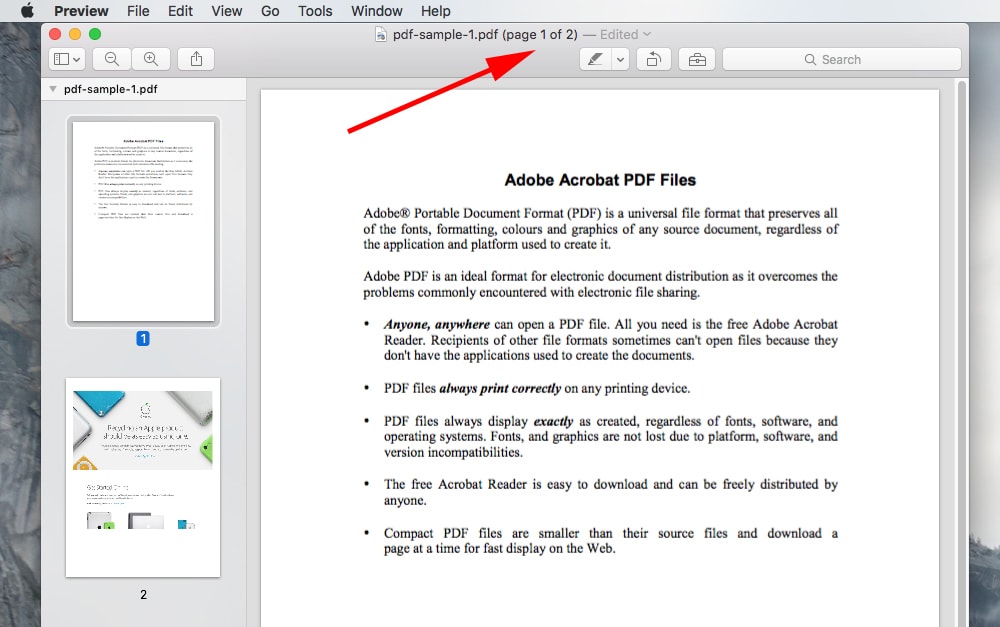 6. Finally, Save your newly created combined PDF.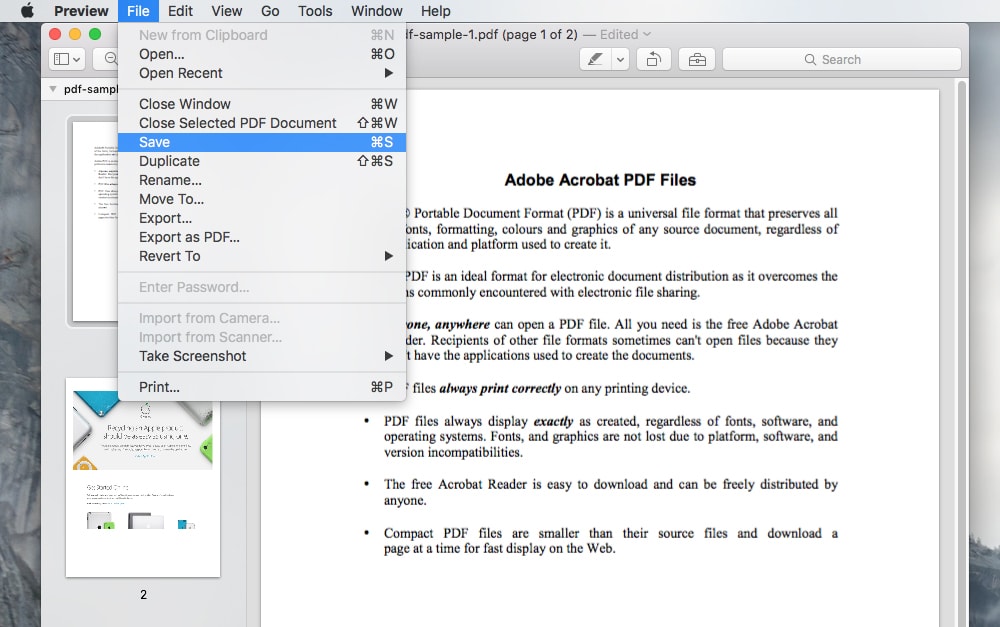 7. Alternatively if you want to combine additional pages or only select pages from one document to another, we suggest opening both PDFs in Preview side-by-side. You can then drag and drop any number of pages and rearrange as you see fit.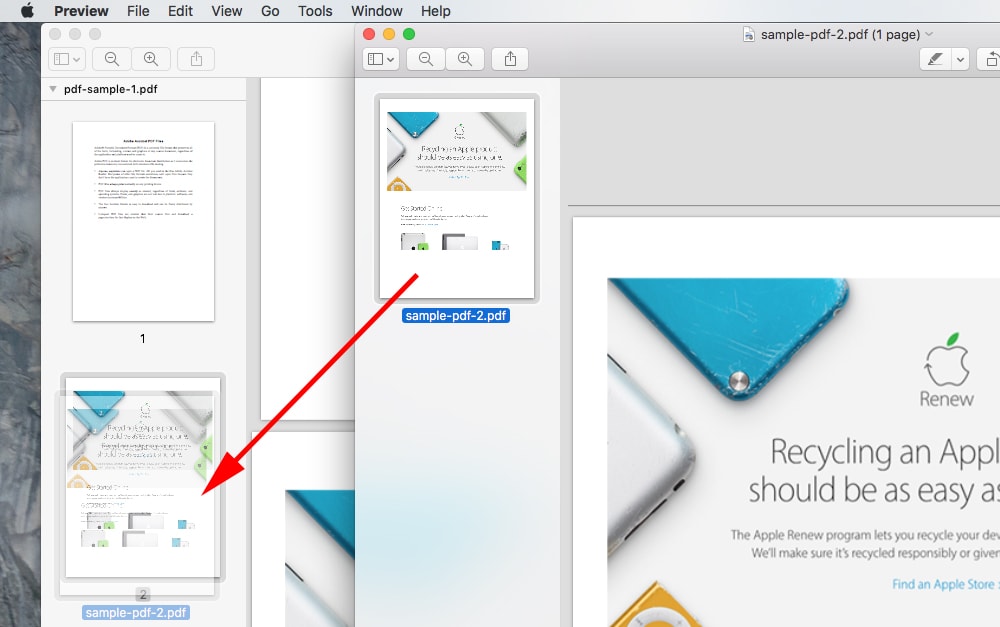 Again there are many programs that can help you merge pdf files and even some websites offering to combine PDF for free. It's clear however Preview for macOS is a simple and quick solution to merge PDFs on Mac. In addition to being able to merge PDFs, Preview also lets you rearrange and rotate pages. Apple also has a great support page on how to combine, reposition and rotate PDFs.
Let us know in the comments if this tutorial helped you merge pdf files on your mac.