When you attempt to sign into iCloud.com from your iPhone or iPad you will be presented with three options: Setup iCloud on this device, Install Find My iPhone and Install Find My Friends. These options have many users asking, "Where is the iCloud login?" or "How do I sign into my iCloud Account?" You'll notice there is no iCloud login button that lets you sign into iCloud. The reason being Apple does not let you sign into iCloud.com website from a mobile device.
If you think about it there really is no reason to sign in to iCloud from mobile or have an iCloud app because your iOS device already has access to all your iCloud content. If you get frustrated with iCloud, you could also try Cloud Drive which has both mobile and desktop apps.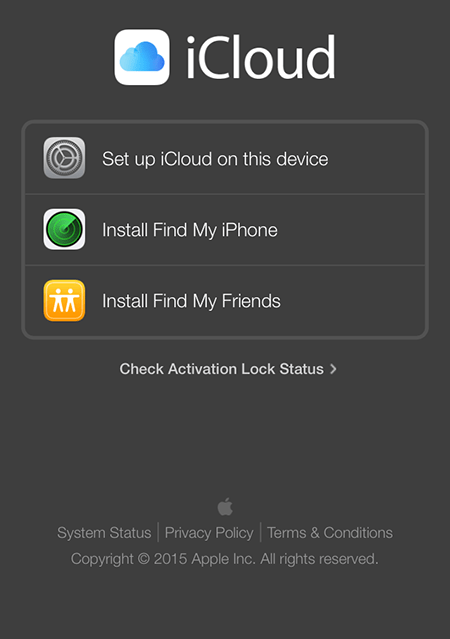 But if you must, there are two ways you can access the icloud.com sign in. First by accessing your icloud.com account using a desktop computer (Mac or PC) and any web browser or secondly by using your iPad or iPhone with a web browser other than Safari.
Chrome Browser by Google (iOS): iCloud Login
Download Chrome from the App Store, then using Chrome, visit https://www.icloud.com and select the "Request Desktop Site" under the menu options. This forces or "tricks" your mobile device into showing the desktop version of iCloud.com, now you can use your iCloud email login as usual or even create a new iCloud account.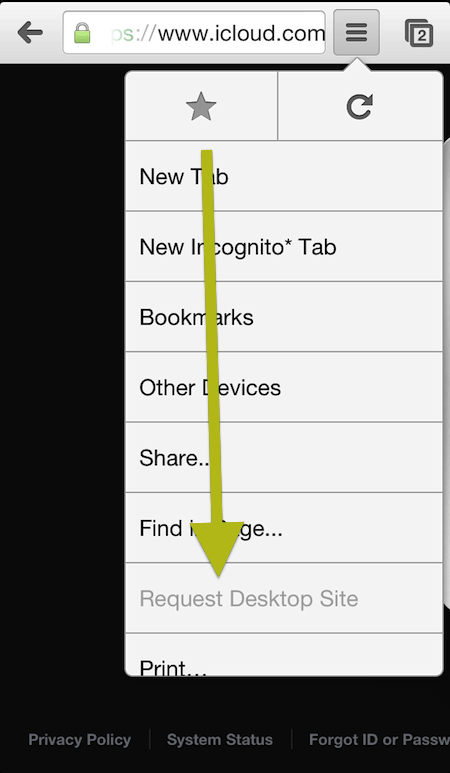 Mercury Browser (iOS): iCloud Login
Another free browser app you can download is Mercury. Download the app in the app store, load up Mercury Browser and launch https://www.icloud.com. Under the browser settings go to Functions then Identify Browser as and click Mac OSX Safari. Again this will trick iCloud.com Apple id login, into thinking you are accessing the site from a desktop. Now you can easily access the Apple iCloud login page while on the iPhone or iPad.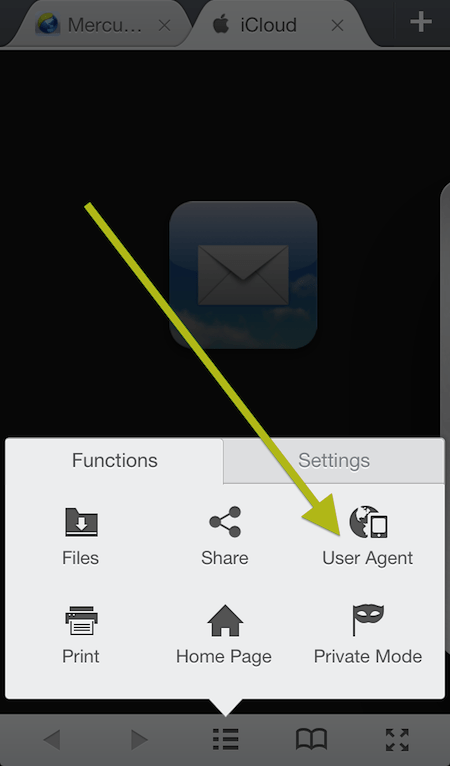 If you still need help you may want to check out some of the how-to guides and digital downloads available online. There is a large selection of iCloud help books online that are inexpensive and provide helpful information.