The big day is drawing ever nearer; soon, the next batch of iPhones will be released to the world, and we can find out which of the rumors are truths and which were Apple folklore. Until then, they'll continue to be passed around online. Whether it's big iPhone phablets, cheaper iPhones available in a variety of colors or reported features of the new operating system, there is no shortage of speculation about what will come out on release day.
One of the most persistent rumors is that, in addition to the standard black and silver iPhone 5 models, a new gold iPhone will be produced. Recently, photos have surfaced online of it next to the existing iPhone 5s, and credible inside sources are stating it could be released as soon as September 10th.
If the idea of a gold iPhone conjures up images of something flashy and gaudy best suited to a flamboyant pop star, then you may be pleasantly surprised to discover that the leaked photos show something more chic and refined. Instead of a shiny, tacky phone reminiscent of a thin gold brick, it's more of a muted, brushed champagne hue.
Industry insiders are offering varying opinions on just why a gold iPhone may be offered, with two "educated guesses" being among the most popular. One is that gold was chosen to capitalize on current trends in the Asia Pacific market, as gold and orange are currently the most popular colors in the region. Another is that gold will play a part in a new hierarchy of iPhone models, with it being top of the line, silver being the mid-range option and black the budget choice. In addition to that, the cheaper, plastic iPhone 5c may still be released in a variety of colors, much like iPods.
There are also other rumors that the new iPhone will just have gold trim as opposed to being solidly metallic, although the leaked photos circulating online seem to dispel that idea. Furthermore, there has even been the suggestion that instead of a gold iPhone there will be a purple model with silver trim, to tie in with the launch of the new Saints Row IV game. Below are iPhone 5s parts taken by the website ASCII Plus from the manufacturer Moumantai.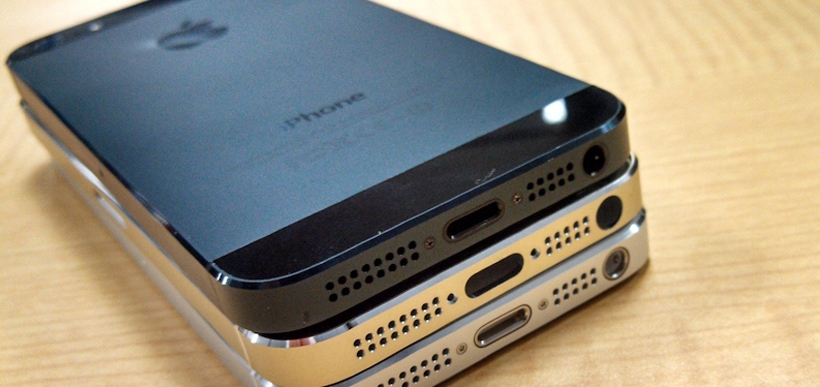 Other reports are suggesting that Apple has come up with the idea to go with a gold iPhone because of the process involved with the manufacturing. Tech experts have recently stated that gold is an easier color to anodize onto the iPhone than black, leaving some to wonder if, come September 10th, the newest iteration of the iPhone 5 will only be available in gold or silver.
It is expected that the new iPhones will not have any other design variations, with the locations of buttons, the SIM card and speakers all identical to that of the current iPhone 5. However, it is possible that a new 128GB storage option may be available for those keen to keen a lot of data close at hand.
Despite credible-sounding rumors and leaked photos, all we can do is wait a few more weeks to see what pans out and what doesn't. It'll be interesting to see which colors the newest Apple smartphones come in, and what the most popular sellers end up being.