When you finally decide to buy a Mac the sticker prices can quickly bring you back down to reality. With many of the computers costing $2,000 or more, some have resorted to buying a budget friendly Mac and pairing it with a traditional monitor. Given the current 27″ Thunderbolt Monitor from Apple is priced at $999, many can see the savings in buying good Dell monitor. To maximize the savings one could buy a Mac Mini and add a Dell monitor, this would give you the biggest bang for your buck. However all the monitors we mention in this article can be used with any Mac computer with the proper connections.
Dell Ultra HD 4k Monitor P2715Q 27-Inch Screen LED-Lit Monitor
With 99% sRGB color coverage and a factory color calibration report, you can be sure that colors are as accurate as they can be.
Maximize your viewing options by adjusting the monitor to your desired height, or easily tilt or swivel to your preferred angle.
Pivot from landscape to portrait view to easily see full pages at a glance.
We'll start at one of the higher end Dell monitors only because there we still be some of you who require 4K resolution. If you are not a professional or don't need next generation graphics this is not the monitor for you. Most devices out there don't even support 4K resolution yet but for those who wan't to match Apple's Retina Display monitor resolution this is for you. It is about half the cost of the Apple thunderbolt monitor giving you an average savings of around $450.
Dell UltraSharp U2715H 27-Inch Screen LED-Lit Monitor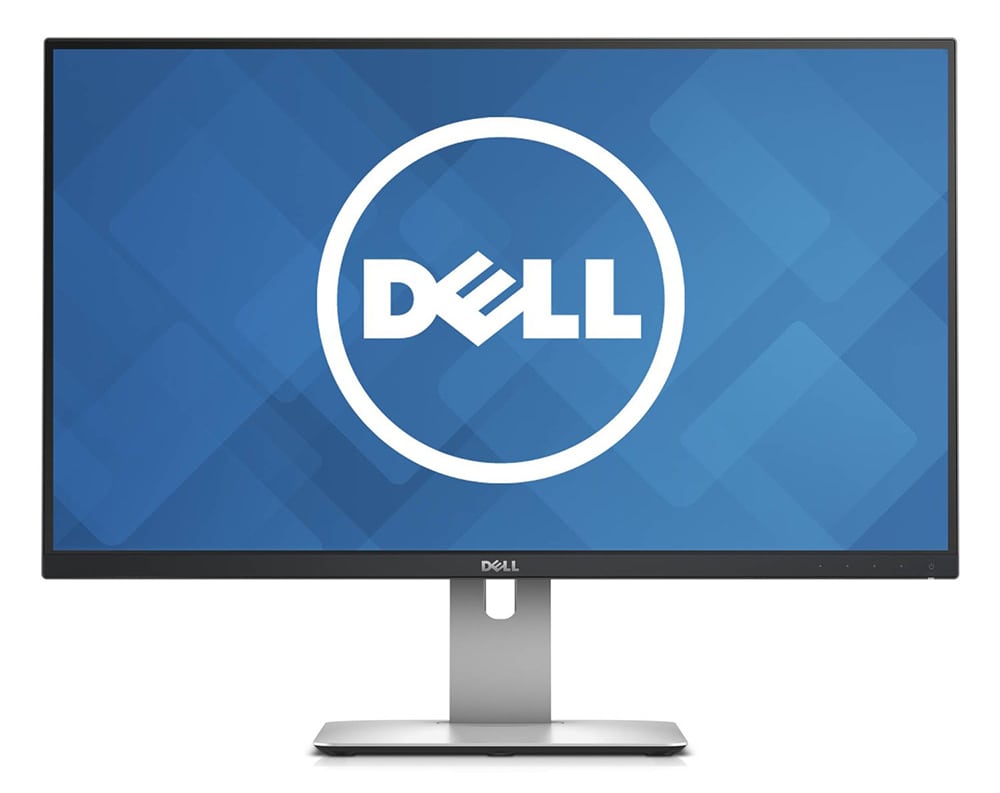 Refresh existing 27″ Dell Ultra Sharp monitor with new and improved features to drive productivity and dual or multi-monitor usage

A 27″ QHD resolution 16:9 aspect ratio monitor with an ultra-thin bezel.

Fully adjustable features like tilt, swivel, height adjust including pivoting both 90 Degree clockwise or counter-clockwise, allowing the thinnest possible edges to be placed side by side.
If you don't need the 4K resolution this is your next option down in price. However because it is only $50 cheaper than the 4K we recommend upgrading. Many people prefer the UltraSharp monitors because of their thin bezels.
Dell S2715H 27-Inch Screen LED-Lit Monitor
Get sharp, vivid, cinematic-quality pictures with Full HD resolution and colors that are rich, consistent, and accurate across an ultra-wide viewing angle.

Offering easy connectivity with handheld devices and viewing comfort with choice of VESA mounting options and tilt capability.

Display content and stream audio directly from your smartphone/tablet to your monitor and charge it at the same time when you connect your device via HDMI (MHL) to your monitor.

Vesa mount capability offers you the choice to wall mount or attach the monitor panel to the optional Dell Single Monitor Arm Stand for a clutter-free desk top.

Made of environmentally preferable materials, the Dell 27 Monitor is made from more than 25% post consumer recycled materials in its chassis, has BFR/PVC-free laminates in its circuit boards, an arsenic-free glass and a mercury- free LED panel.
Your third option would be the S2715H monitor from Dell, which has a lower resolution of 1920 x 1080. This is slightly lower than the UltraSharp monitors but still gives you HD quality. The biggest benefit of this monitor is the savings. With and average price of around $300 this in combination with a Mac Mini could keep your total budget under $1,000.
Dell S2240M 21.5-Inch Screen LED-lit Monitor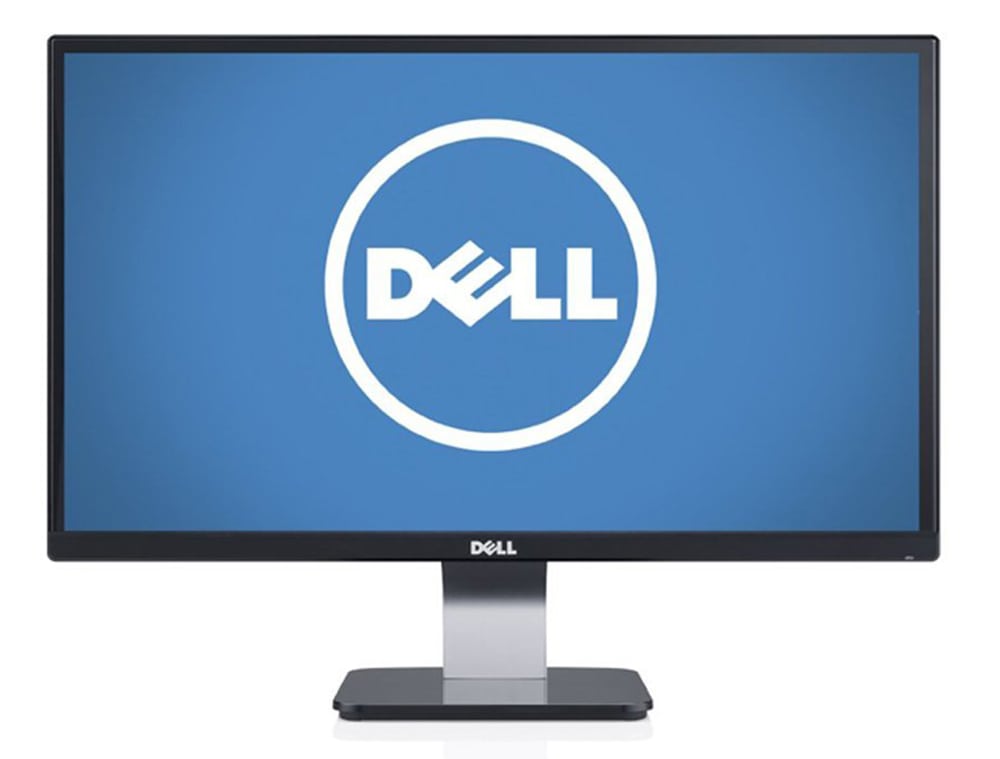 Contemporary styling: Feel like you're there with an elegant, virtually borderless 21.5″ display featuring an almost-invisible bezel.

Superb performance: Images come alive with color-boosting Image Enhance, ultrawide viewing and Full HD resolution (1920 x 1080 max.) in a 16:9 widescreen format.

Versatile connections: Easily connect to your laptop or desktop with VGA and DVI-D (HDCP) connectivity.
Although not highly recommended you could buy a 21″ monitor from Dell. If you've worked on smaller monitors and are ok with the size this is a great budget item in the range of $100-$150. Even thought is had HD resolution you will have to purchase an adapter or correct cable to get your Mac Mini to work with this monitor. You'll need either an HDMI to DVI or Mini DisplayPort to DVI adapter. Still a complete solution for the lowest budget.
Ok great… What else do I need?
The Mac Mini comes with the computer and power cord, thats it. So you will need a keyboard, a mouse and a monitor with the proper cables or adapters. For the 27″ monitors above you will need either a Mini DisplayPort cable or HDMI cable. We recommend the Mini DisplayPort cable because it supports higher resolutions, but in general the HDMI is just as good. For the 21″ monitor we recommend an HDMI to DVI cable, you can get an adapter but its just as easy having everything in a single cable. If you are planning on using your TV as a monitor you will want to purchase an HDMI to HDMI cable. If you are not looking for a budget monitor you can check out our review of the high end options, in our opinion some of the best monitors for MacBook Air and MacBook Pro.