Have you ever deleted a file only to remember you needed it for something important? It has happened to the best of us and we normally find ourselves digging through the desktop trash can. Now, thanks to iCloud.com, you can restore files, contacts and calendars with a few clicks. This is one feature you'll love from iCloud.com, which is the desktop browser based platform for files that come from your iPad, iPhone and Mac devices.
Follow these steps to recover your deleted files from iCloud.com:
1. Visit iCloud.com, Login and click Settings. (iCloud Login)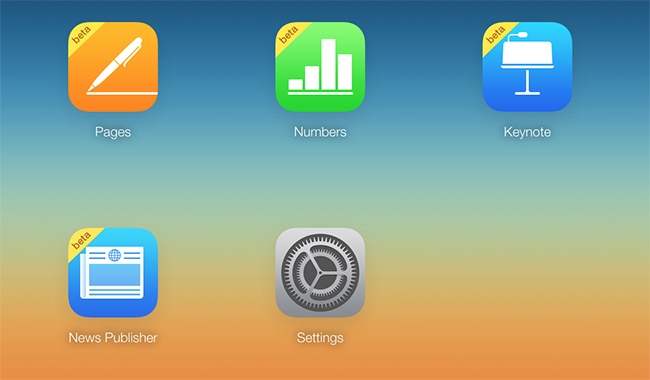 2. In the lower right hand corner of the Settings page, under Advanced, click Restore Files.

3. On the Restore Files page select the file which you wish to recover and click Restore Files.
Note: You'll notice next to your deleted documents it will show the days remaining before deletion, after that date all documents will be permanently deleted. It might be a good idea to check this page from time to time to ensure you are not losing important files accidentally.
Additionally you'll notice you can recover deleted Contacts. Simply follow the same procedure above and navigate to the Restore Contacts tab. When you click Restore Contacts you will restore deleted contacts you may have trashed accidentally. Once a week iCloud archives all your contacts.
Warning: Restoring an archive will replace all your current contacts, which means contacts you deleted will be recovered, but you will lose any you have added since the date shown.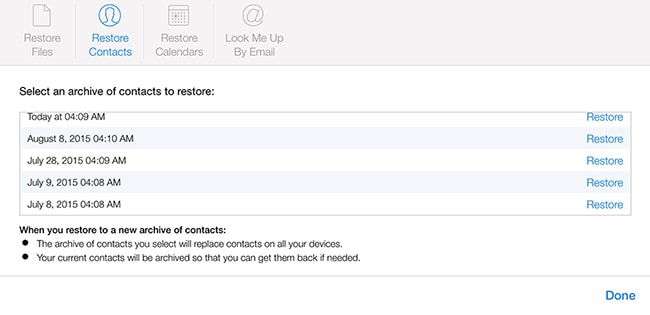 Calendars and reminders are also archived, however iCloud backs up this data on a daily basis instead of weekly like the contacts. This is probably due to the fact that calendars and reminders are accessed more frequently. Warning: When you restore a calendar archive all sharing information is removed. Additionally all scheduled events are cancelled and recreated.
We are happy to see Apple create this iCloud.com restore files function as I'm sure it will be a life saver for some of us. If you need additional help Apple has set up an iCloud support page and knowledge base.