Finally, Rose Gold fans can rejoice. When Apple released the first 12″ MacBook last year, it was met with a lot of controversy. Users disliked its single USB-C port and slower processor, as compared with the MacBook Pro, of course. Still, the unit appears to have been a success, which is why it's no surprise that Apple has announced a new 12″ MacBook.
According Geekbench, the speed of the processor is 20% better than the original 2015 MacBook model. This is a very respectable speed improvement and one that is sure to satisfy at least some of the critics.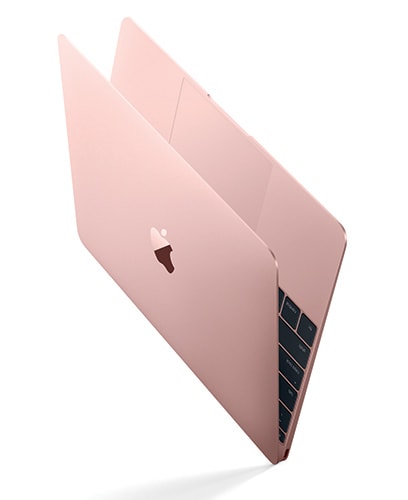 In addition to this, the disk-write speeds are considerably better–estimated to be as much as 80-90 faster compared to the 2015 MacBook. As with the processor speed improvement, the disk-write speeds being significantly faster should lead to a smoother, better performing machine.
Apple claims that the 2016 MacBook has a web browsing battery life of 10 hours. This is quite a bit better than the MacBook Pro and on par with the MacBook Air. However, as we've seen with many devices, a claim of 10 hours does not mean that the device will actually last that long in between charges.
New! Rose Gold Color
The new 12″ MacBook comes in four color options–gold, silver, space gray, and rose gold. The same Retina display, Force Touch trackpad, USB-C port, and ultra slim design are also found in the 2016 MacBook. New to the mix is a sixth generation Intel dual-core 1.3 GHz processor that is said to have Turbo Boost with speeds up to 3.1 GHz. Faster 1866 MHz memory is here, too.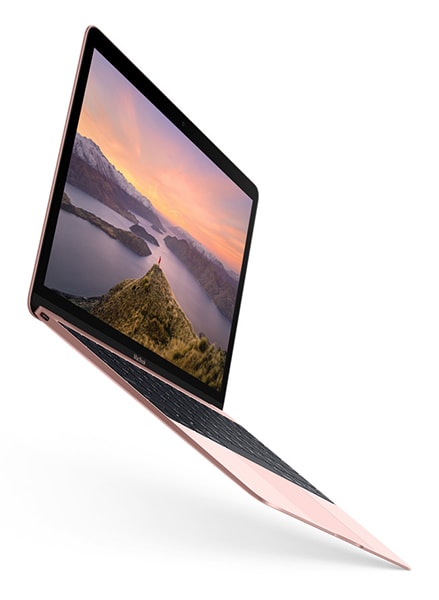 Apple has the new MacBook on its website as of today and it is set to hit Apple's retail stores and authorized resellers on 4/20/2016. The unit starts at $1,299 all the way up to $1,599 USD depending on the configuration chosen.